See How Cristiano Ronaldo Super Fan, Piers Morgan Reacted To Messi's World Cup Win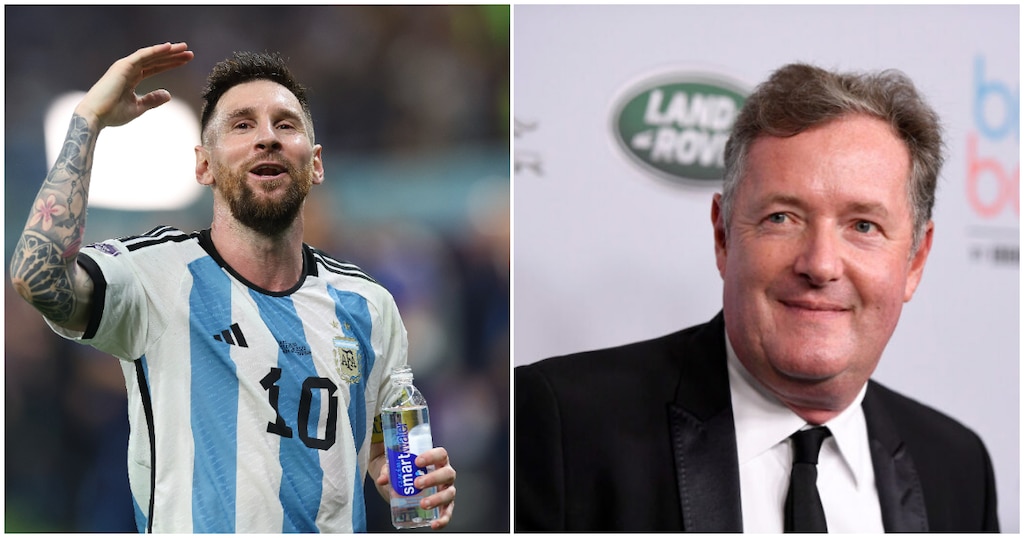 Piers Morgan, Cristiano Ronaldo fan and friend has reacted to Messi and Argentina winning the 2022 World Cup.
Piers Morgan makes no secret of the fact that he thinks Cristiano Ronaldo is the greatest footballer of all time.
While, of course, that's a completely legitimate opinion to hold, the Arsenal fan and TV presenter can often seem rather cantankerous in the way he goes about his contributions to the GOAT debate.
Morgan has been known to give due praise to Lionel Messi, granted, but whenever it becomes a question of whether or not he's up there with Ronaldo, the courtesy and politeness quickly dissolves.
READ ALSO: Kylian Mbappe Breaks Silence Following World Cup 2022 Heartbreak
So, given Morgan's entrenched belief that Ronaldo is superior to Messi regardless of evidence to the contrary, it's fair to say that the 2022 World Cup must have made for difficult viewing for him.
Not only did Ronaldo crash out in the quarter-finals having not scored in open play or even so much as started a game in the knockout rounds, but Messi closed the GOAT debate forever in the eyes of many by going all the way.
The Argentine superstar captained his nation to the trophy by scoring in six out of seven games, including two strikes in the final, while becoming the first player to ever win the Golden Ball twice for good measure.
Morgan was quick to congratulate the South Americans through what must surely have been gritted teeth.
READ ALSO: Ronaldo Sends Message To Lionel Messi After Argentina's World Cup Triumph
Perhaps predictably, though, normal service was soon resumed as he dropped a tweet that teased him having changed his opinion on the GOAT debate, before asserting that Ronaldo was indeed his man.
Look, whatever you think of Morgan, he's entitled to his opinion and there's good reason to think that he was deliberately being a wind-up merchant with a great deal of his tweets during the final.
Though, you'll forgive us for thinking that Paddy Power's amusing video mocking him with a fake police report that he'd been found in a distressed state wearing a full Portugal kit will have wounded him more than he let on.
Video: Fake police report mocking Piers Morgan
— Piers Morgan (@piersmorgan) December 18, 2022
Either way, it just goes to show that despite Messi's World Cup triumph ending the GOAT debate in the eyes of many that the conversation will ultimately rage on and on and on in spite of it all.