Banana Island Building Disaster: Government drops latest casualty update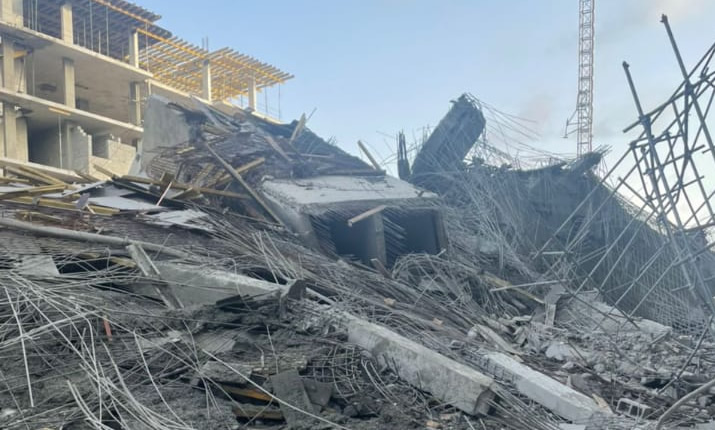 On Wednesday, social media was agog with videos and images of a collapsed building in the glamorous area of Lagos, Banana Island.
Reports had it that the building collapsed after a truck ran into several stating that many people were trapped inside the building with lives believed to have been lost.
Emergency personnel were deployed to the area and excavation of the building began.
Informing the public regarding the rescue effort currently ongoing, the Lagos State Emergency Management Agency (LASEMA), in a statement released on Facebook revealed that no lives were lost.
The statement reads: "Situation report on the collapsed building at 1st Avenue, Banana Island, Ikoyi
"Upon the arrival of the LASEMA Response Team at the scene of the incident, a six-storey building under construction was found to have collapsed. Information gathered revealed that the building collapsed as a result of a truck that ran into the building.
"Fortunately, no loss of life, however, efforts are ongoing to reconstruct the building to ground zero to forestall any secondary incident."