Nigerian Lady Calls Out Zenith Bank After N6 Million Was Fraudulently Withdrawn From Her Account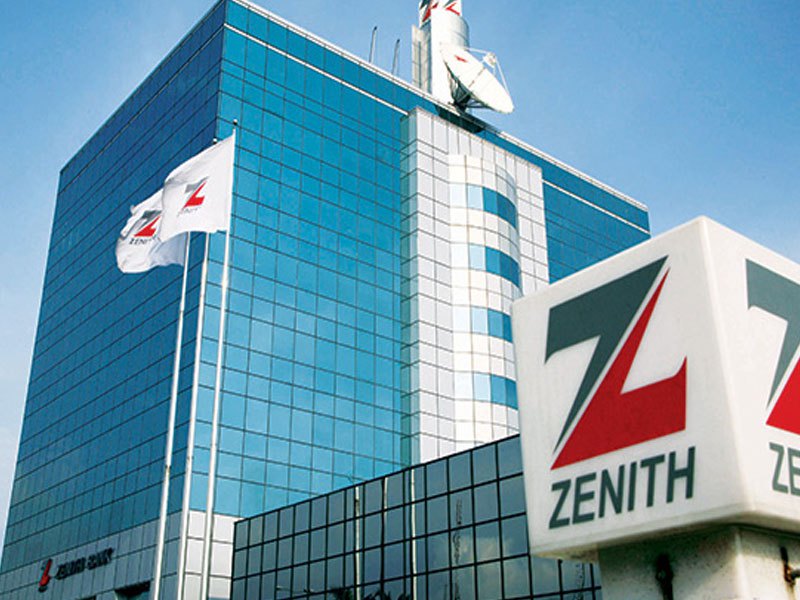 A Nigerian lady simply identified as @fashionjuel on Twitter has called out Zenith bank plc for a fraudulent transaction that took place on her Zenith bank account in the early hours of October 21, 2022.
According to her, her life savings totaling 6 million naira was withdrawn from her account without her authorization.
She wrote: " I'm calling on @cenbank, @fccpcnigeria to help me investigate a fraudulent transaction that took place in my Zenith account in the early hours of the 21st of October, 2022, thereby withdrawing a total of 6m naira from my account in the space of about 15 minutes"
"I had woken up at about past 1 am hoping to join the #hallelujahChallenge when I discovered this. All my savings. Everything I had worked for several years, the porosity of the bank."
"On the 21st of October, 2022, I got to the bank at some minutes before 9 am and the unprofessionalism of the bankers put me off. I was passed from one manager to the next until I was passed to this lady here. She kept me waiting for 35 minutes before she told me"
I'm calling on @cenbank @fccpcnigeria to help me investigate a fraudulent transaction that took place in my Zenith account in the early hours of the 21st of October, 2022, thereby withdrawing a total of 6m naira from my account in the space of about 15 minutes pic.twitter.com/Rs3qLVeotn

— P.O's first daughter (@fashionjuel) October 21, 2022
The incident involving Zenith bank with fraudulent activities on customer's money has been rampant in recent times
Infoexpert24 recall on 18th of October, 2022, another customer by the name Dr Ola Sandra Ndukwe, @olakhisha on Twitter also
recount her ordeal on how Zenith bank failed to recover N450,000 stolen from her account via bank transfer by fraudsters.
According to her, this happened despite that details of the transactions including names and bank accounts the money was transferred to were traced.
Ndukwe said narrated that she lost her ATM cards and proceeded to block online transactions on her account, using self-service codes.
She said she only depended on her mobile application for confirmation of transactions on her bank account. And according to her, when she complained to Zenith Bank customer care agents, she was told that her transaction alert was active.
Unfortunately, she said some days back, her mobile bank app was hacked during which she lost a sum of N450,000.
Recounting her ordeal on her Twitter page, she said, "Few weeks prior to this, I lost my wallet which had my First bank and Zenith bank ATM cards in it. I immediately blocked both cards through the self service codes. Same day, I got a new First bank card.
"Weeks later, I tried doing some transactions and realized the zenith app couldn't function without a card/Token. I had none. I went to the zenith bank, requested for a new card and an E-token. I logged into the Zenith mobile app and discovered both the "lost" card and the current card were showing "Active."
"I complained and the customer service assured me the stolen card wasn't active. Also, I wasn't receiving alerts, both credit and debit alerts. Same customer care claimed my alert service was "on".
"Fast forward to 2 weeks ago, I tried logging into my app and noticed I couldn't have access to my app. "It showed "Register". I didn't understand why the usual "login" wasn't displayed. My gut instinct told me sth was definitely wrong. This was by 5:23p.m. I made several attempts to log in, all proved abortive.
"Immediately, I received a code from Zenith bank. I knew there was a problem. My friend & I tried blocking the card & account, It repeatedly read "Error".
"By 5:33pm I succeeded in logging into my app via the E-token. A total of 300k was already withdrawn at this time. I got to the bank, no one was available except the security. They tried blocking my account, same error. They reached out to the bankers.
"They repeatedly said *dial*9…bla bla. Same thing I have been doing for over 30 mins. Like do I look like I'm a fool? I was asked to send an emergency mail to Zenith, I did…to no avail. I sent this mail by 6:30pm. They replied after 1hour. By then I had lost 450k.
"As an individual, I was trying every possible means to stop whoever it is that had access to my app since the bank obviously couldn't Help. It was at this time I found out that "Two devices were active at same time" My phone and ACCOUNT MANAGER.
"I finally succeeded in deleting the account manager. By 8:13p.m, Zenith Bank replied my mail, that my account had been blocked. But the name of the person that had access to my app is there with his account details. All the transactions they made. The account details etc.
"The most painful part of this is that they used 100k to play "Bet".
"I was at the bank as early as 7am the following morning. I was told: my alert system was deactivated. Now the big question is…"by who? It's only a banker that can do this. Reason I never received any alert all through this incident.
"They can not restrict the accounts the money was transferred to unless I provide some stupid report or evidence that I did not grant anyone access to my phone. They were able to confirm an iPhone 6 was used for the transactions. I know no one using such phone.
"Apparently the code I received was for my daily limit to be increased to above a million. Thank God I had an E-token. Zenith bank emergency service is zero. They have no regard for their customers. Every incident that happened was well documented by me."
Reacting to her post, @IbkSports said: If you love yourself and don't want to lose all your savings, please remove your money from Zenith Bank with immediate effect. Do that as fast as possible!!!
@ImohUmoren :
Zenith bank isn't doing enough to protect its customers. I've seen so many people posting how their accounts have been hacked and they are losing money.
@novieverest wrote: If you have your money in Zenith bank, you are at risk. Zenith bank is either in collaboration with fraudsters or they are not a serious business entity.
@a__vanita wrote: There's a thief in zenith bank. The complaints are too much
@heshpee wrote: Zenith bank is recruiting interns who be staffs for daytime, fraudsters for night
@Julieperry12345 wrote: @ZenithBank, can u ppl see or hear what is going on in ur bank? No response from u ppl. At all citizens are losing cash in ur bank and u quiet like grave yard? Mind the ppl u recruit as staff. And u have to do ur investigation. And stop this nonsense. Niaja is hard already pls.