Jeffrey Dahmer: All You Need to Know About New Netflix Documentary 'Conversations With Killer'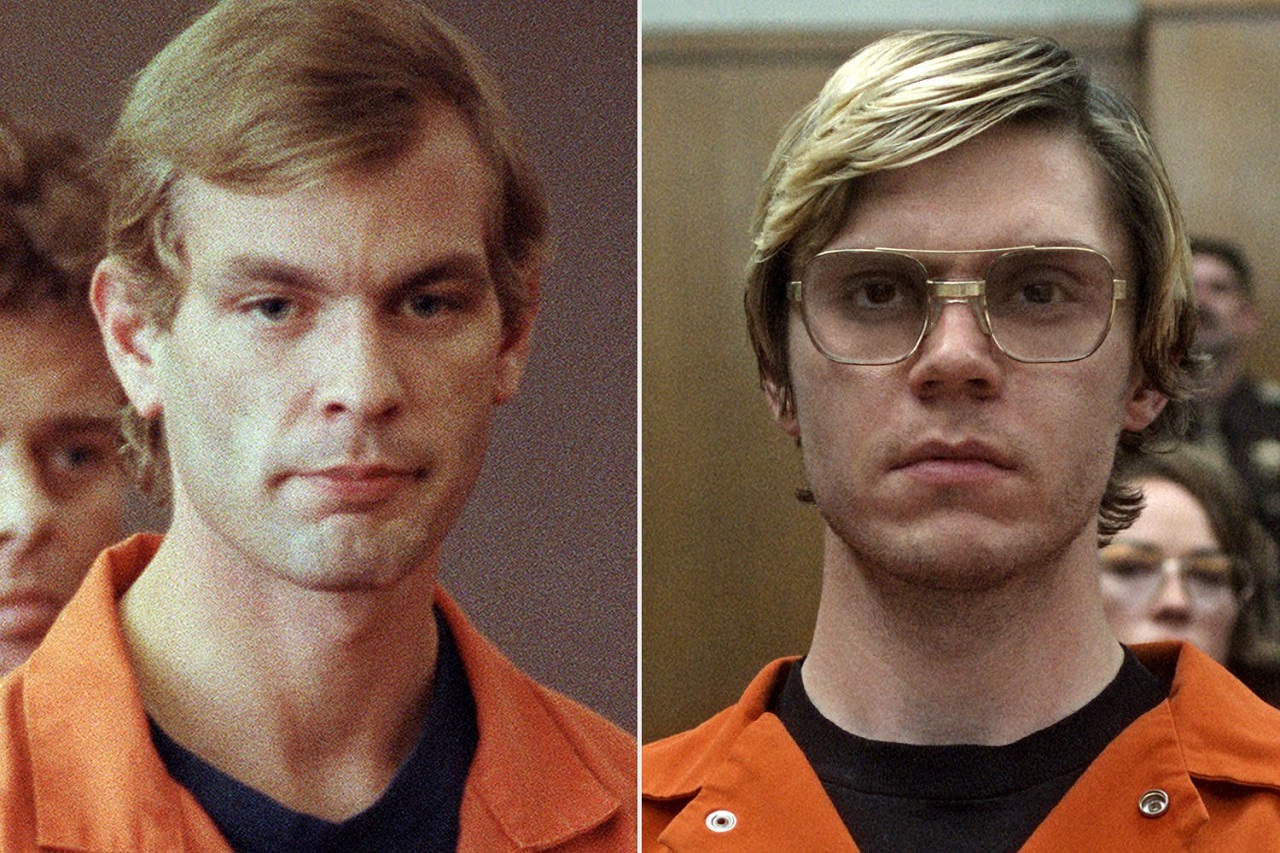 This article has all you need to know about Jeffrey Dahmer, an American serial killer who targeted and murdered 17 men, dismembering, having se3 with, and taking photos of their corpses.
Serial killer Jeffrey Dahmer, the subject of the popular Netflix drama "Monster: The Jeffrey Dahmer Story" is also the focus of a new true-crime documentary series out Oct. 7.
The three-part "Conversations With a Killer: The Jeffrey Dahmer Tapes" tells the story of Dahmer's arrest and confession to a horrifying string of crimes, including murder, necrophilia, and cannibalism. Sentenced to 15 life sentences — and then a 16th for a murder committed years earlier in Ohio — in 1992, Dahmer, 34, was beaten to death in prison in 1994.
"The discovery shocked the nation and stunned the local community, who were incensed that such a depraved killer had been allowed to operate within their city for so long," the description of the series on Netflix's media site reads. "Why was Dahmer, who had been convicted of sexual assault of a minor in 1988, able to avoid suspicion and detection from police as he stalked Milwaukee's gay scene for victims, many of whom were people of color?"
Directed by documentary veteran Joe Berlinger, who also made the "Conversations" installments on serial killers Ted Bundy and John Wayne Gacy, the series features "never-before-heard" audio interviews between Dahmer and his defense team "answering open questions of police accountability through modern-day lens."
The description echoes "Monster," a dramatic series produced by Ryan Murphy ("American Horror Story") that tells the Dahmer story largely from the point of view of his victims, with a focus on the role of the police in Dahmer's ability to commit his crimes for as long as he was able to.
Jeffrey Dahmer's Victims? A Full Timeline Of His Murders, And Why He Took Polaroids Of Them
Between 1978 and 1991, American serial killer Jeffrey Dahmer targeted and murdered 17 men, dismembering, having sex with, and taking photos of their corpses. He kept gruesome souvenirs from the killings, as well as Polaroid photos, all of which only came to light after his arrest in 1991.
Why did Jeffrey Dahmer take Polaroid photos of his victims?
Dahmer took photos of his victims during the murder process. When his crimes were discovered, authorities also found ″many Polaroid shot of males of different stages of dress, poses and surgical excisions,″ according to a report by Forensic Investigator Shirley Gaines, per AP News. The report also stated that he kept a photo diary.
One study from The American Journal of Forensic Medicine and Pathology said that Dahmer would pose the bodies "in se3ually suggestive positions" because he "wanted to keep them as mementos to keep him company."
Full names of Jeffrey Dahmer's victims:
In total, Dahmer confessed to murdering 17 men. The full list and timeline is below.
June 18, 1978: Steven Hicks, 18
November 20, 1987: Steven Tuomi, 24
January 16, 1988: Jamie Doxtator, 14
March 24, 1988: Richard Guerrero, 25
March 25, 1989: Anthony Sears, 26
May 20, 1990: Raymond Smith (also went by "Ricky Beeks"), 33
June 1990: Edward W. Smith, 28
September 1990: Ernest Miller, 22
September 24, 1990: David C. Thomas, 23
February 18, 1991: Curtis Straughter, 18
April 7, 1991: Errol Lindsey, 19
May 24, 1991: Anthony "Tony" Hughes, 31
May 27, 1991: Konerak Sinthasomphone, 14
June 30, 1991: Matt Turner, 20
July 5, 1991: Jeremiah Weinberger, 23
July 15, 1991: Oliver Lacy, 23
July 19, 1991: Joseph Bradehoft, 25
Dahmer was finally arrested on July 22, 1991. At this time, the police found evidence of the multiple murders that took place in his apartment.