Erik ten Hag Need To Solve These Problems With 4 Man Utd Players Before Everton Clash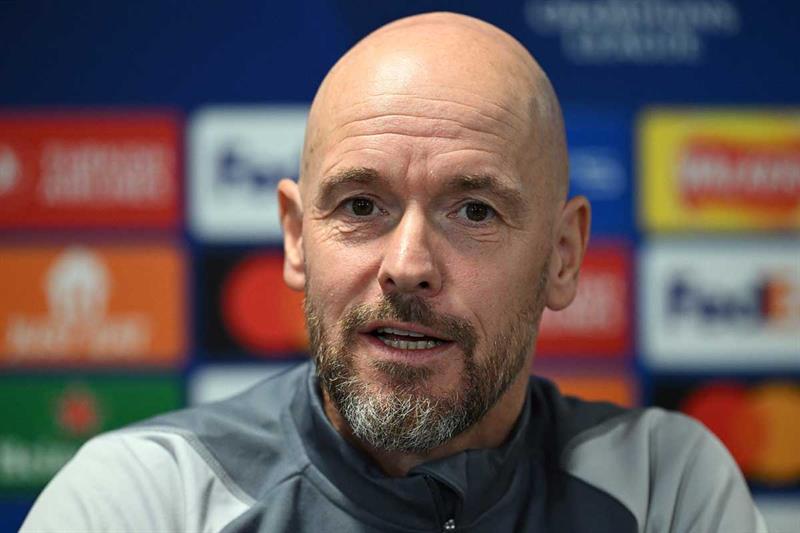 Erik ten Hag faces mounting challenges within the Manchester United squad ahead of their upcoming Premier League clash against Everton after the International break.
Despite some signs of improvement in their recent Premier League games, issues surrounding several players in the squad have underscored the pressure on the Dutch manager, with specific concerns highlighted by Infoexpert24 Sport below.
The Frenchman has seemingly fallen out of favor with Ten Hag despite being recognized as one of the better centre-backs in the squad amid an injury crisis at the back.
Ten Hag has opted for Harry Maguire and Jonny Evans over the former Real Madrid defender, raising questions about Varane's absence and prompting the need to resolve any underlying tactical or selection matters to restore the backline's solidity.
READ ALSO: Manchester United 'Eyeing' Potential Replacement For Casemiro [Photo]
Marcus Rashford
There's simply no disputing that Marcus Rashford was one of the best players in the Premier League last season. The Red Devils academy graduate enjoyed his most productive season with 30 goals and 11 assists.
He hasn't quite managed to hit the same heights this season. Rashford has just a goal to his name in 16 matches.
To his credit, it is not all the forward's fault. He has been played in his less-fancied central attacking position in the majority of games so far. It feels as though Rashford's form will be key in United getting themselves back on track so the sooner he discovers that – with Ten Hag's help – the better.
United have scored just 13 Premier League goals in 12 games, only six teams have hit the back of the net fewer times, and the onus is on Ten Hag to help Rashford and co get firing again.
READ ALSO: Leaked VAR Audio Reveals Why Newcastle Star Bruno Guimaraes Was Not Sent Off Against Arsenal
Harry Maguire
Ten Hag's decision to replace Maguire with Bruno Fernandes as captain has drawn scrutiny, notably from pundits like club legend Roy Keane.
While Fernandes recently found the net in United's win over Fulham, there remains a need for further improvement in line with the midfielder's high standards. The leadership dynamic within the squad remains a subject of attention that Ten Hag will need to navigate carefully.
Antony
The right-wing position at United has been a recurring concern, with neither Jadon Sancho nor Antony solidifying their place.
On the topic of Ten Hag's team selection, he has also been dealt a tough hand when it comes to United's options on the right-flank.
Antony, a former Ajax player under Ten Hag, has also struggled to assert himself this season. Ten Hag faces the challenge of extracting the best from his former protege, considering the substantial investment in the Brazilian winger, and will need to work behind the scenes to harness Antony's potential at Old Trafford.
It would be seen as a major stain on Ten Hag's resume if he cannot get his former Ajax star and £85m signing to perform at Old Trafford and work will need to be done behind the scenes to help the Brazilian to reach the levels that Ten Hag believes that he is capable of.
READ ALSO: Chelsea Star Cole Palmer Speaks On Altercation With Erling Haaland
As it stands, the Red Devils do not have a defined style of play. While their rivals like Manchester City and Arsenal have a consistent approach, United don't seem to have found one…
That has led to them looking extremely disjointed, particularly when defending. Ten Hag has regularly drilled into the squad to be relentless in the press but there has been no evidence of that so far.
That might not totally be the Dutchman's fault, with some of the players at his disposal far-from-ideal options when it comes to implementing the system.
Ten Hag then needs to answer whether it is worth persisting with this muddled style, or whether a rethink that suits his side might be more appropriate.
Away from his managerial decisions, Ten Hag also has a lot of work to do when it comes to the mentality of his squad. So far this season, the Red Devils has seemed incapable of reacting positively to going behind.