Arochukwu Stands Still As Sungai Pacific CEO, Steven Ukpabi Buries Father In Grand Style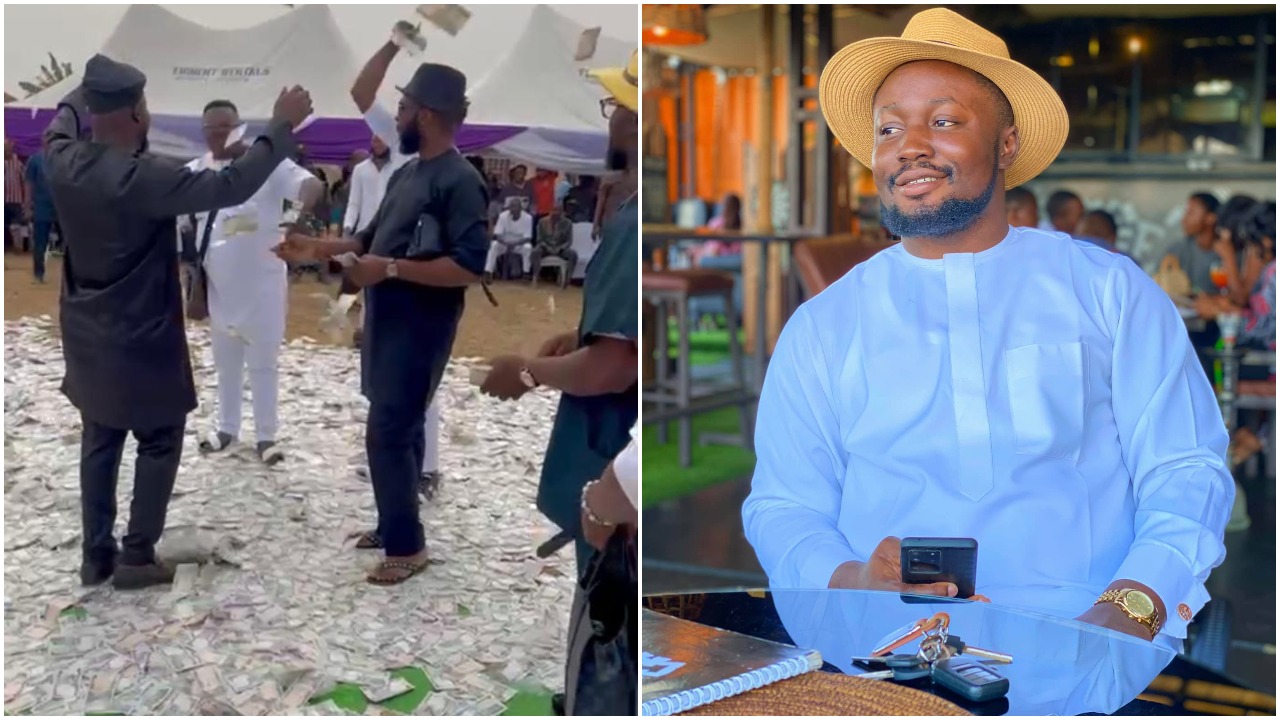 Arochukwu in Abia state was Agog following the influx of personalities from all walks of life who were present at the burial ceremony of late Mazi Patrick Ukpabi Okore, father of Philanthropist and CEO of Sungai Pacific and Treebones Concept Steven Ukpabi.
Late Patrick Ukpabi died at the age of 80 and his children accorded him a befitting farewell in grand style.
Steven Ukpabi, the young and quintessential luxury real estate mogul is one whose enchanting personality and audacious influence cannot be overlooked.
As a patriotic Nigerian who is committed to redefining real estate in Nigeria, Steven Ukpabi has built for himself over the years a network of loyal friends and acquaintances that cut across the high and mighty, distinguished men of timber and caliber, including but not limited to captains of industries, first-class monarchs, politicians, power brokers, socialites, and celebrities.
Recall Steven Ukpabi was the kind-hearted Nigerian landlord who warmed people's hearts with his kind gesture by canceling the house rent students living in his hostel paid him for the year 2020 due to coronavirus impact.
When the news of the demise of his father, Pa Patrick Ukpabi Okore who lived a quiet and fulfilled life broke in November 2021, and the burial was announced for January 2022, friends, and well-wishers already knew it was going to be a feast in Arochukwu, Abia State, which happens to be the home-town of the Ukpabi's.
Everyone who knows Steven knows the passion and excellence he brings into whatever he does. It is this same passion and commitment to excellence that he brought into bidding his father farewell.
For a man like Steven Ukpabi who has continually sown good seeds of friendships and is loved for his benevolence and humanity, it was no surprise when his friends and well-wishers trooped into Arochukwu for his father's burial which was talk of the whole town as at date.
Infoexpert24 gathered that friends and well-wishers 'fell' over one another in a bid to outdo the next person with showers of gifts and love in appreciation towards the Real Estate Mogul.
Apart from the personalities that were present at the ceremony, Nkpakpi Ututu in Arochukwu also turned into a tourist attraction as it witnessed an unusual colorful, and well-attended ceremony.
Below are some of the videos from the burial ceremony: