Amid PSG links, Ten Hag Pleads With Marcus Rashford To Stay At Manchester United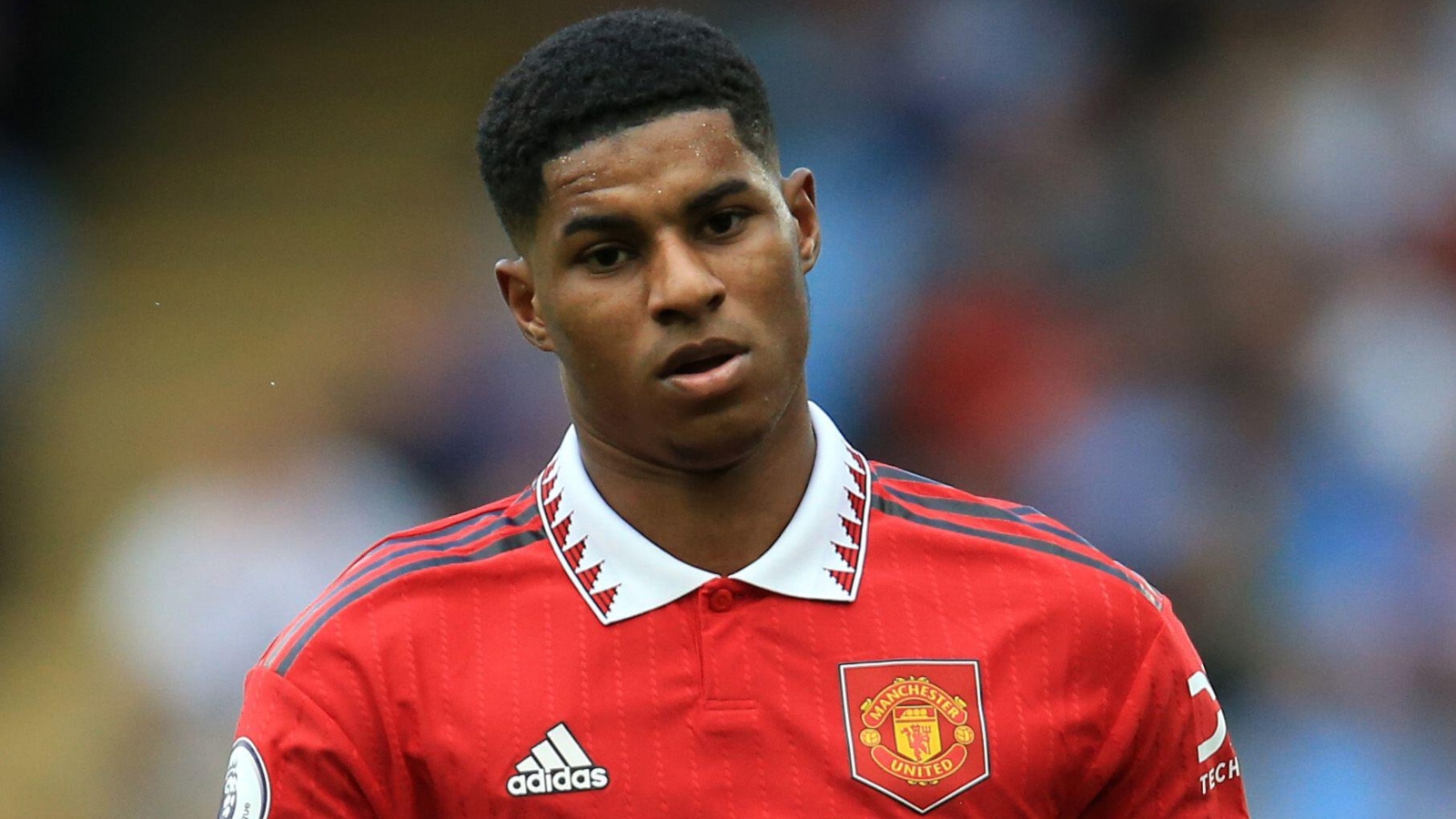 Erik ten Hag has told Marcus Rashford that he wants to build his team around the forward to make Manchester United the best in the world.
United have failed to win the Premier League since Sir Alex Ferguson retired in 2013 and their last major trophy was the Europa League in 2017.
It is their worst trophy drought in 40 years, but United boss Ten Hag is showing signs of being able to rebuild the club after a positive start to his reign this season.
The 25-year-old forward has scored nine goals in as many games since returning from the World Cup, but there is uncertainty over his future at Old Trafford.
READ ALSO: Man United Ready To Let Go of 2 First-Team Players – Details
Rashford has entered the final 18 months of his £200,000-a-week contract after United triggered a one-year extension clause, and the club want to agree terms over a new deal amid strong interest from Paris Saint-Germain.
Ten Hag has helped to revive Rashford's career since taking over in the summer, and he reminded the homegrown player that the way United play has also brought the best out of him.
'Then, I would say this is the best place to be because we want to construct the best team, first in England, then in Europe, then in the world.
'He is improving and that is about him because he is giving 100 per cent energy. I think also in this team he can bring his qualities. This team is constructed so that his qualities come to the fore and I think he knows that. But definitely he is important for us and if we want to get the success we want, we need him.'
Rashford's progress is in stark contrast to Anthony Martial, who has struggled with a succession of injuries under Ten Hag. The Frenchman has made only six Premier League starts this season, and has failed to complete 90 minutes in any competition.
READ ALSO: Aubameyang Wishes He Was Part of Arsenal's Title Challenge Says Emmanuel Petit
Martial will miss Wednesday's Carabao Cup semi-final first leg at Nottingham Forest due to a leg injury, and Ten Hag said: 'I agree, he has to be more available. He is really important for us because we play our best football when he is available. He has to be aware of that.'
Ten Hag wants to take a step closer to winning a cup in his first season and end United's six-year wait for a trophy, the club's worst barren run in 40 years.
'It is too long that this club didn't win a trophy,' said the United boss. 'We are aware of that fact and we have to do it again. It belongs to this club to win trophies so we have to get back on track.
'Once you are winning trophies, that gives you confidence that you know how you do it.
'Winning games is one thing, winning trophies is another. It's a thin line. In these decisive moments, you know what to do.