Top 5 Football Managers In The World Right Now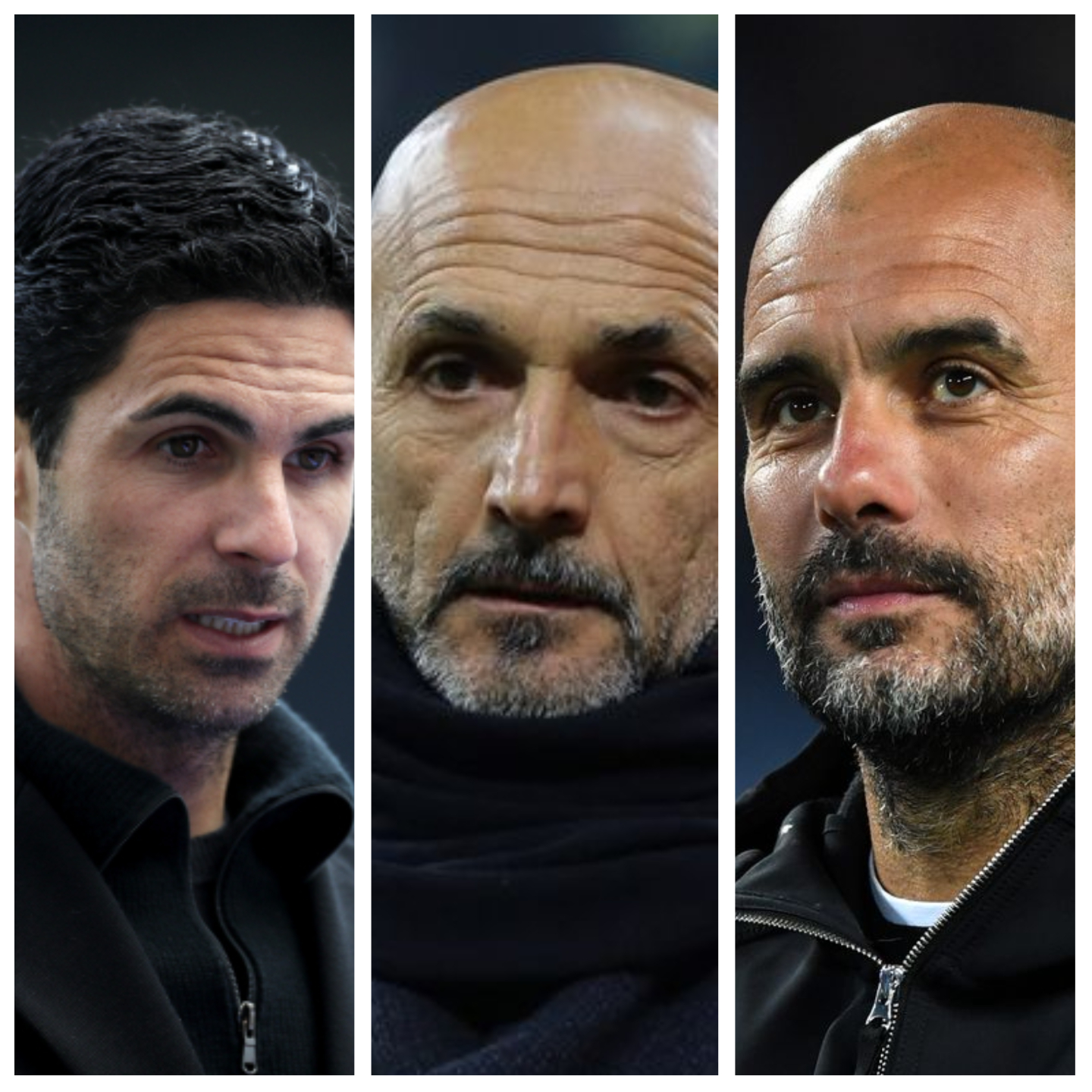 Football managers are the most involved coaches in sports. Their tactical genius can make or change the game. Infoexpert24 presents you with the top 5 football managers in the World at the moment.
Only a few have managed to shoulder the expectations of millions and have presented fans with eye-catching as well as effective football so far this season.
Here are the top 5 football managers right now in the World:
1. Mikel Arteta — Arsenal
Against all odds, Arsenal has emerged as the best team in the most competitive footballing league on the planet: the Premier League. Having picked up 50 points from 19 matches, Arteta's team is currently sitting atop the coveted Premier League table. They have a five-point lead over Pep Guardiola's Manchester City with a game in hand.
Except for Manchester City, whom they are yet to face, Arsenal has beaten all the top dogs in the Premier League. They beat Manchester United 3-2 on 22 January, Tottenham Hotspur 2-0 on 15 January, Chelsea 1-0 in November, Liverpool 3-2 in October, and Spurs again 3-1 in October.
They have only endured one defeat in the Premier League this season, with it coming against Manchester United (3-1) in September 2022.
Gunners are looking to bag their first title since 2003/04 under the management of Arsene Wenger. He has made a young and talented Martin Odegaard the new club captain. He has made his team around a young team who are topping the table this season, they are looking to add new fire to the squad with Mykhailo Mudryk in the winter transfer.
The Spaniard was as an assistant manager under Pep Guardiola for three years 2016-19. His managerial philosophy has flourished Arsenal to become the contenders of the Premier League once again. Fans will be eagerly hoping to claim the Premier League after twenty years.
Arsenal manager Mikel Arteta's mentality came into question last season when the Gunners squandered a healthy lead in the top-four race to finish fifth in the Premier League. Instead of giving in to the temptation of sacking their manager, the Arsenal board kept their faith. The outcome is now for all to see and it is now bearing its fruit.
2. Luciano Spalletti — Napoli
Napoli has emerged as one of the most entertaining teams in the world this season, and the credit for it must go to their sensational manager Luciano Spalletti. Despite not having the financial strength of many of their peers, Partenopei has emerged as Serie A leaders, and deservedly so. Spalletti's side currently has a massive 12-point lead over defending champions and second-placed AC Milan at the top of the Serie A table.
Spalletti's side has struck the perfect balance between formidable attacking play and disciplined defending. In the Italian top flight, Napoli has scored a league-high 46 goals and conceded a division-low 14 goals after 19 matches.
Napoli enjoyed an excellent run in the Champions League group stage as well. The Spalletti-led side won five of their six Group A games to quality as winners, ahead of six-time European champions Liverpool (on goal difference; 14 vs 11).
3. Eddie Howe — Newcastle United
Newcastle United has made huge strides since being acquired by an investment group led by the Saudi Arabian Public Investment Fund (PIF) in October 2021, making some important signings. However, it is their manager Eddie Howe who deserves plaudits for making them a serious top-four contender this season.
Newcastle United has played an eye-catching brand of football this season. Every player knows where their teammates are, they work tirelessly as a unit, and there have hardly been any concentration lapses.
Since the start of the 2022-23 Premier League season, Newcastle United has picked up 39 points from 20 games, emerging as the third-best team in the division. Fourth-placed Manchester United are level on points with Howe's side, but they have an inferior goal difference (22 vs 7).
Over the course of the Premier League campaign, Howe's side has only endured one defeat. The 2-1 defeat to Liverpool came in September. They have beaten Chelsea (1-0; November) and Tottenham Hotspur (2-1; October), and have held Arsenal (0-0; January), Manchester United (0-0; October), and Manchester City (3-3; August) to draws.
4. Pep Guardiola — Manchester City
Manager Pep Guardiola won the fourth Premier League title in the last five years, making him the greatest manager of the English League. He has also extended his contract with the Manchester club till 2025 during the World Cup break. Guardiola signed the two-year deal with an option of holding further season.
Guardiola has changed the footballing language in England. Possession-based football which was considered boring by the fans has made other clubs actually use the tactic.
The Spaniard has turned players like Ilkay Gundogan into top-class players and now with Erling Haaland in his team pundits see a world-class striker in the making.
Even though he has not managed to dominate the league as much as he would have liked this season, but his team has nonetheless kept fans hooked.
Guardiola's Manchester City is currently second in the Premier League standings, sitting five points behind leaders Arsenal, with 45 points after 20 games. Primarily thanks to Erling Haaland (25 goals in 19 games), City have emerged as the most free-scoring side in the division, with them netting 50 times already in the Premier League.
Manchester City has also been in impressive form in the FA Cup and the Champions League. They beat Chelsea 4-0 in the FA Cup third round to progress to the next round. In the Champions League, they won four and drew two games to qualify as Group G winners with 14 points. They will take on RB Leipzig in the Champions League Round of 16 in February and March.
5. Xavi — Barcelona
Barcelona manager Xavi failed to prevent his team from crashing out of the Champions League group stage for the second consecutive season. That sizable disappointment aside, Xavi has been spotless for Barcelona this season.
The Blaugrana currently sit at the top of the La Liga table with 44 points after 17 matches. Defending champions Real Madrid trail them by three points. The Catalans have only lost once in the Spanish top flight this season, with that defeat coming against Real Madrid in October.
Barcelona recently won the Spanish Supercopa, beating Real Madrid 3-1 in the final. It was a milestone victory for Xavi, as it won him his first trophy since being appointed manager of Barcelona. Barcelona has also enjoyed a smooth run at the Copa del Rey so far and will take on Real Sociedad in the quarter-finals on 25 January.