Recruitment: Latest Job Vacancies At Airtel Nigeria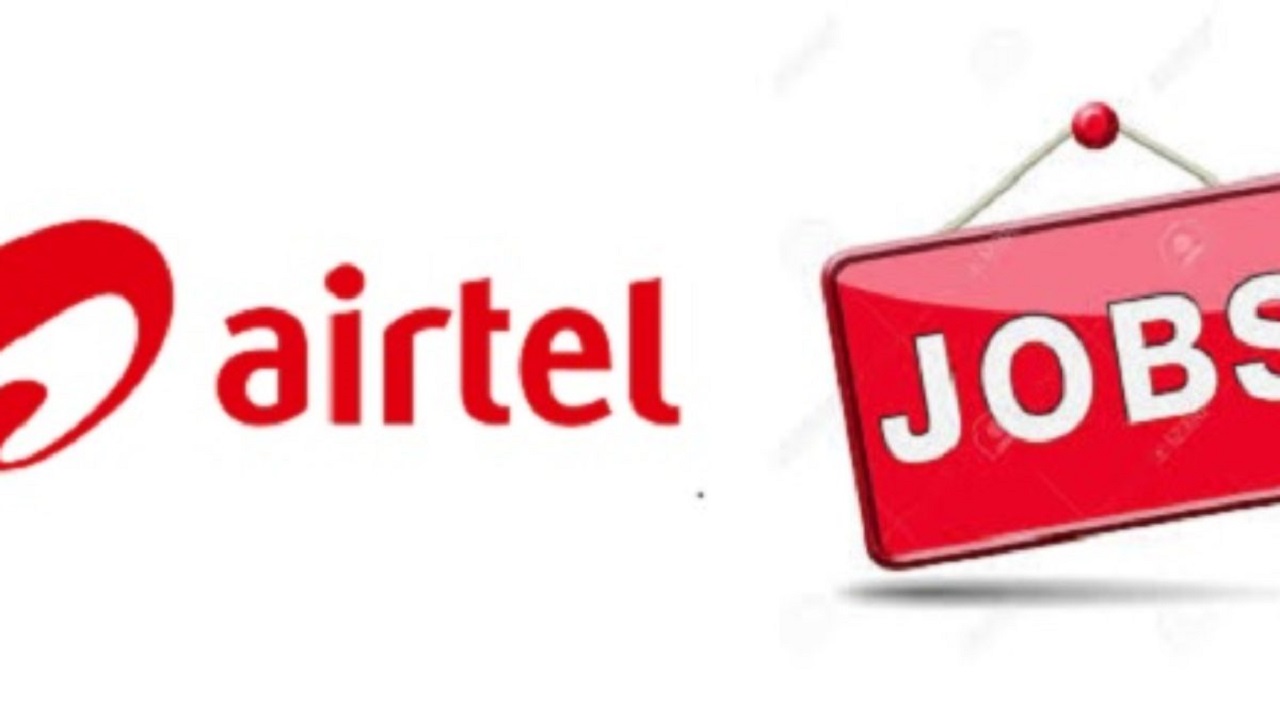 Job seekers in Nigeria can apply for the latest job vacancies at Airtel Nigeria below.
About Airtel Nigeria
Bharti Airtel Limited is a leading global telecommunications company with operations in 20 countries across Asia and Africa. With headquarters in New Delhi, India, the company ranks among the top 5 mobile service providers globally in terms of subscribers. In India, the company's product offerings include 2G,3G, and 4G services, fixed-line, high-speed broadband through DSL, IPTV, DTH, and enterprise services including national & international long-distance services to carriers. In the rest of the geographies, it offers 2G and 3G mobile services. Bharti Airtel had over 264 million customers across its operations at the end of July 2012.
Latest Job Vacancies at Airtel Nigeria
Head, Treasury
Job Type: Full Time
Qualification: BA/BSc/HND
Experience: 15 years
Location: Lagos
Job Field: Finance / Accounting / Audit
Level: Mid-Senior
About the Job
Airtel Smartcash PSB wishes to recruit a suitable candidate for the role of Head, Treasury. The role will be responsible for overseeing all Treasury Operations for Smartcash PSB.
Job Purpose
Liquidity & Working Capital: Reporting & Planning; Driving Cash Flow Mgt, Driving Working Capital Management, Driving Projects (Liquidity Mgt Solutions), Bank Charges reduction; Exchange Rate Dealing.
Risk Management: Support Hedging Activities; Forecast exposures, Maintain Hedge documentation, Support tracking of financial markets.
Debt Management: Closure of Bank Lines; Document negotiations; Debt-related reporting and information.
Contact with Banks: Bank relationship management
Policy: Proper Application of treasury policy in particular to verify compliance with trading and other limits
Key Responsibilities
Policies and Procedures in The Area of Loan Administration:
To implement and ensure compliance to policies and procedures to effectively and efficiently manage loan administration in the Company with a view to ensuring that obligations to lenders are met as and when due.
Turnaround for all loan administration transactions:
To ensure 24-hour turnaround for processing of payments to lenders.
The loan book of the Company and adherence with loan covenants:
To maintain a complete, accurate, and valid loan book of the Company at all times as well as ensure 100% adherence with all loan covenants.
Relationship management:
To manage relationships with lender banks and other financial institutions in relation to loans.
Policies and procedures for liquidity and cash management:
To establish, review and implement policies and procedures to effectively and efficiently manage the cash and liquid assets of the Company with a view to ensuring that obligations to customers are adequately funded as and when due.
Weekly, monthly and annual funds management reports:
To prepare and/or review all cash/funds management reports ensuring completeness and accuracy at all times.
Cost management:
To implement cost-efficient and effective measures in relation to liquidity management.
Receivables management:
To ensure the bank's receivables are kept at a reasonable level in achieving an optimal working capital position
Relationship management with Partner Banks:
To manage relationships with Partner Banks and other service providers in relation to the payment.
Internal controls and reporting:
To ensure 100% compliance with extant internal controls and guidelines while guaranteeing complete and accurate reports of the division's activities at all times.
Foreign exchange purchase and utilization:
To plan and coordinate the purchase of foreign exchange and utilization in the most efficient manner and at the most optimal cost possible.
Educational Qualification, Experience & Competencies
Education and Certification:
A First Degree or it's equivalent in any discipline
Professional Certification in Treasury related function e.g. ACI or Treasury Dealership Certificate
Work Experience:
A Minimum of 15 years post-NYSC experience out of which 10 years must have been spent in Treasury-related functions.
Behavioral Competencies:
Good interpersonal relationship
Strong problem solving and analytical skills
Result oriented
Personal organization and effectiveness
Attention for details
Strong ethics.
Head of Operations
Job Type: Full Time
Qualification: MBA/MSc/MA
Experience: 10 – 15 years
Location Lagos
Job Field: Administration / Secretarial
Level: Mid-Senior
Job Purpose
Airtel SmartCash PSB wishes to recruit a suitable candidate for the role of Head of Banking Operations. This position is responsible for Overseeing transaction operations, operations finance, and general banking operations of the SmartCash PSB.
Responsibilities include managing:
Transactions / Settlements
Managing Bank and Channel reconciliation
Revenue Assurance function
Channel Reconciliation and commissions
Treasury Operations
Digital Channels
Banking Operations is one of the largest divisions in SmartCash PSB and has diverse responsibilities, including correctly settling and recording millions of transactions per day, identifying and mitigating all operational risks, developing strong client relationships, and partnering with technology to realize the full potential of Payment Banking
Provide documentation to support system design, testing, and training. Assist with the management of customer expectations and customer interactions and participates in team quality management initiatives.
Responsible for all aspects of managing department personnel including hiring, training, coaching and development, performance appraisals, counseling, etc. Managing a team of operation professionals and grooming them for career progressions.
Key Responsibilities
Banking Operations:
Handling banking operations related to determining financial objectives, preparing & implementing systems, policies & procedures for streamlining the Banking Operations.
Managing TAT on transactions and COs control with zero errors.
Assumes responsibility for ensuring the efficient and effective Bank Operations
Stays abreast of the latest technological advances and process improvements in bank operations.
Researches, analyzes, and performs due diligence, and then makes recommendations for improvements in work processes, cost containment, etc.
Works closely with other divisions and departments of the bank to ensure effective delivery and support of products and services.
Assumes the overall responsibility for developing, updating, and implementing changes to the operational components of the Business Continuity Plan.
Preparing & presenting various weekly/monthly MIS reports pertaining to process and productivity.
Implement Controls in transaction postings
Ensure accurate GL report
Handling treasury operations
Assessments and Handling Clients:
Analyze and understand the impact of any new requirements on existing businesses
Works closely with partners/vendors in leading system implementations that affect department functions.
Coordinates with partners/ HODs/ vendors to ensure that outside contractual services are provided as per agreements. Analyze vendors to assure price, quality, and service
Define and implement new business processes as a result of the change portfolio
Assessing needs of channel/ partners/ customers /clients and accordingly charting out viable finance portfolio after considering financial, legal, and technical aspects.
Performing the functions of assessing the creditworthiness of clients and taking adequate steps to ensure receipt of payments and recovery of debts.
Handling high value fraud cases / defaulters / insolvent clients.
Manage customer experience, complaints, and resolution
Develop seamless experience for customers
Ensure distribution agents are fully supported and resolve agent related operational issues
Manage Transactional Operations/ Service Expenses within budgets:
The role enables the candidate to engage with various groups within the Firm in Finance, Risk, Legal, Compliance, and IT to ensure smooth operations of the business with various Operations Risk and Control initiatives currently underway
Identify opportunities and implement initiatives and reduce service expenses
Identify, implement and seek gains by driving productivity and improvement in various customer service functions including partner-controlled operations.
Risk Management:
Managing risks and implementing effective mechanisms to mitigate them.
Monitor risk management policies and procedures to ensure that program and organizational risks are minimized
Advise the organization's leadership on appropriate insurance coverage for the organization and the Board of Directors
Responsible for departmental compliance, loss control, affirmative action, and audit initiatives. Stays current with appropriate compliance updates.
Monitoring key control and performance indicator statistics on an ongoing basis and acting on key control/performance issues identified.
Analyzing the risk appetite of an individual for providing them apt investment solutions, ensuring that the solutions provided match the risk profile.
Project Management Accounting:
Maintain financial records for each project in a manner that facilitates management reports
Ensure that accurate and timely financial statements are prepared in accordance with contract agreements with funders
Provide accurate and timely reporting on the financial activity of individual projects
Information Technology:
Evaluate the need for new technology to meet the organization's financial data processing, control, and reporting requirements
Advice on appropriate technology that meets the organization's information requirements and financial resources
Educational Qualification, Experience & Competencies
Education and Certification:
MBA
Relevant Professional Certification/Membership
Work Experience:
A minimum of 10 – 15 years post-NYSC experience in Banking Operations.
Skills and Competencies:
Financial acumen
Creative/innovative approach toward customer/partners delight
Ability to influence, control and negotiate
Strong analytical skills
Attention to detail
Ability to collaborate and network
Intense customer focus
Six Sigma or Strong project management skills
Project management experience
Risk, testing, compliance, or audit experience
Effective ability to influence, drive change and resolve conflicts
Knowledge of Mobile Money's various products, systems, and channels
Strong banking operation experience
Agency banking operations

Method of Application

Use the link(s) below to apply on the company website.

Note

Only shortlisted candidates will be contacted.
We are an equal opportunity employer and value diversity. We, therefore, do not discriminate against applicants on the basis of, among others, their race, disability, their race, disability, religion or gender.
All employment opportunities are decided on the basis of qualifications, merit, and business need.