Check JAMB Form 2022 UTME Registration Instructions Details Here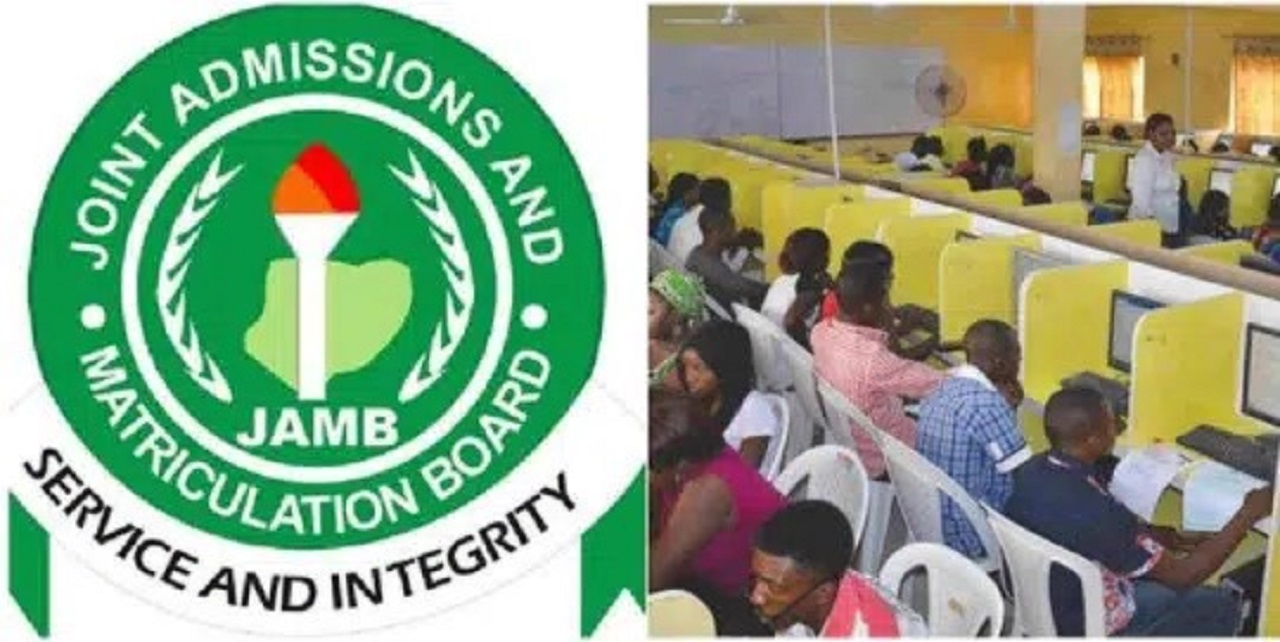 You can find all the details for JAMB Form 2022 UTME Registration below.
Infoexpert24 reports that the sale of the 2022 Unified Tertiary Matriculation Examination (UTME) JAMB 2022 Form will soon commence. Please note that registration can only be performed only by JAMB accredited centres and JAMB State-Offices. For your safety, don't patronize any Cyber café or computer centres other than the ones published by the Joint Admissions and Matriculation Board (JAMB).
JAMB Form 2022 Registration Period and Cost:
Period:
According to JAMB, all candidates, including those registering in foreign countries are to register for the exam between Thursday, April 8th, 2021 and Saturday, May 29th, 2021.
PIN vending ends Friday 10th May while the registration portal closes on Saturday 29th May 2021.
Cost:
In Nigeria:
Check the table below for the cost of JAMB form 2022:
| | |
| --- | --- |
| Items | Amount (₦) |
| Registration Fee | 3,500 |
| Compulsory Reading Text | 500 |
| Service Charge for Registration | 700 |
| Total | 4,700 |
Foreign Centres: $20.
2022 JAMB UTME Form: General Entry Requirements
The general entry requirements for admission into the First Degree, National Diploma (ND), National Innovation Diploma (NID) and Nigeria Certificate in Education (NCE) programmes in Universities, other degree-awarding Institutions, Monotechnics, Polytechnics, Innovation Enterprise Institutions and Colleges of Education are five (5) O'Level Credit passes including Mathematics and English Language. Details are available in the eBrochure which would be given to each Candidate at the accredited CBT centres and JAMB State-Offices. The e-brochure is also available for download  ibass.jamb.gov.ng and on Android Mobile App(JAMB IBASS) from the Google Play store.
DO NOT GIVE YOUR PASSWORD to any centre (or Cyber Café). Any centre that asks for more than your profile code, email address and registration number is a fraudster. Do not give any passwords.
How to Purchase the JAMB 2022 Form

 

& General Instructions
Candidates are advised to read the information below carefully to be able to obtain their UTME JAMB 2022 form:
Registration Fee is Three Thousand Five Hundred (N3, 500) Naira Additional Five Hundred (N500) Naira only, is paid to obtain the reading text 

"The Life Changer" 

by

 Khadija Abubakar Jali 

for

 UTME 

and

 DE Candidates 

and $20 for Candidates from the 

eight foreign centres

.
A CD containing JAMB eSyllabus, eBrochure and other vital materials is also given free.
Candidates should note that ePINS purchased are tied to individual profile and are not transferable.
Candidates are advised to keep private and confidential their security details such as registration numbers, password/numbers of ATM Cards, email addresses and ePINs.

No centre is allowed to request or accept a candidate's password.

Candidates are not permitted to register more than once. In the event of any error during the registration process, such candidates are to seek correction from the Board and not to obtain a fresh application as doing so would attract sanction.

Nobody, including parents/guardians or any proxy, is allowed to transact any business on any candidate's profile. The registration process and all activities on candidates' profiles are being monitored by the Board and defaulters shall be severely sanctioned. Any candidate who makes his password, profile code or other security codes available to another person (parents, friends, tutorial teachers, fraudsters etc) is liable for any alteration done by such person(s). DO NOT GIVE YOUR PASSWORD TO ANYBODY INCLUDING JAMB OFFICIALS. These security codes are not to be demanded at any registration centre by any person for any purpose.
JAMB 2021 UTME Form: Result Printing
Login to your JAMB profile through http://portal.jamb.gov.ng/efacility/Login.
Under the list of services (on the left side of the page), click on the "Print Result Slip".
Now click "continue with payment" to make payment via the Remita platform.
After a successful payment, you can now proceed to print your result slip by 'selecting your exam year' and entering your 'JAMB Registration Number in the required columns.
JAMB FORM 2022 PROFILE REGISTRATION:
Every candidate would require the use of a 

unique phone (mobile) number (SIM)

 for the process of registration. The unique phone number can be used by one candidate only (Note: This number (SIM) remains your unique identification for all your transactions with the board.
Candidate will send his/her 

National Identification Number (NIN)

 by text (SMS) to 

55019

 from his/her personal GSM number e.g write the word "

NIN

" then space and add your 

11 digit NIN Number

 and send to 

55019

 in this format (

NIN 00123456789

). There should be a space between the word "NIN" and your 11 digit NIN (Note that the number must not have been used by another person to register for UTME/DE in the past)

A Profile Code of 10 characters is received by the candidate on the same telephone(SIM) number
The phone number used for the text message is automatically tied to the candidate's 2021 application, Examination and Admission. 

CANDIDATES SHOULD NOTE AND ALWAYS REMEMBER THE SIM NUMBER USED, IT IS OF UTMOST IMPORTANCE FOR SUBSEQUENT COMMUNICATION WITH THE BOARD BY OBTAINING UTME/DE APPLICATION DOCUMENTS, A CANDIDATE HAS ACCEPTED TO RECEIVE TEXT MESSAGES FROM JAMB (55019) EVEN WHEN THE "DO NOT DISTURB" IS ACTIVATED

The candidate presents the profile code to the point of procurement of form (Banks, MMOs, MFBs, Switches, USSD Partners). The form- ePIN is then sent as a text message to the candidate's Phone number
The candidate presents the ePIN at any JAMB accredited CBT Centre for registration
The application cannot be completed until the candidate's biometric (all ten fingers) are captured and photographs taken physically (No submission of passport photograph). The successful capture of biometrics and photograph will authorize a candidate to print his/her e-registration slip. The fingerprint shall be required for any further transaction with JAMB on the candidates' profiles.
Only candidates whose biometrics verification is successful on examination day will be permitted to sit the UTME. No parent or proxy is allowed to make any transaction on the candidates' profile.
Candidates with biometric challenges can only register at JAMB headquarters in Abuja
How to Apply for JAMB UTME Form 2022

 

in Foreign Countries
The JAMB Registration form fee for candidates from the eight foreign countries is $20 or it's equivalent in each of the eight countries.
Candidates from the eight foreign countries are to download the Application from the Board's website 

(www.jamb.gov.ng) 

complete and submit it with the fee at the eight designated centres as indicated on the website.
Foreign Candidates are to visit the following foreign missions;
Nigerian Embassy in Abidjan, Cote D'Ivoire
Nigerian High Commission Accra, Ghana
Nigerian Embassy/permanent mission, Addis Ababa, Ethiopia
Nigerian Consulate, Beau, Cameroun
Nigerian Consulate, Cotonou, Benin Republic
Nigerian Consulate Jeddah, Saudi Arabia
Nigerian Consulate, Johannesburg, South Africa
Nigerian High Commission, London, United Kingdom
Procedure for Jamb 2022 Form Registration at the eight foreign centres:
Foreign candidates visit www.jamb.gov.ng/efacility
create a profile
Login to the profile
On the menu on the left pane, click on 2021 Foreign UTME/DE registration
Go through guided questions until the payment page
Make payment using any of the authorized cards
Complete the registration directly online
Date and Venue of the 2022 JAMB UTME
The 2021 CBT EXAMINATION will commence on Saturday, 19th June 2022 and end on Saturday, 3rd July 2022.
The venue of the examination will be any centre in the candidate's chosen examination town(s).
You can drop a comment about the Jamb Form 2022 in the comments section.
JAMB FORM 2022 NEWS
No plan to reduce JAMB UTME form fee, says, registrar
The Joint Admissions and Matriculation Board (JAMB) has said that there is no plan to review downward the fee of Unified Tertiary Matriculation Examinations (UTME) form from the current N7,500.
ASUU cautions JAMB against exploiting Nigerians
The Academic Staff Union of Universities (ASUU) has cautioned the Joint Admissions and Matriculation Board (JAMB) to stop exploiting Nigerians in its drive to remit impressive.
JAMB denies bias in lowering cut-off points for admission
The Joint Admissions and Matriculation Board (JAMB) has denied the allegation that its plan to reduce cut-off points for admission into tertiary institutions is meant to favour certain.