IPOB: Latest Biafra News Today Tuesday 9th November 2021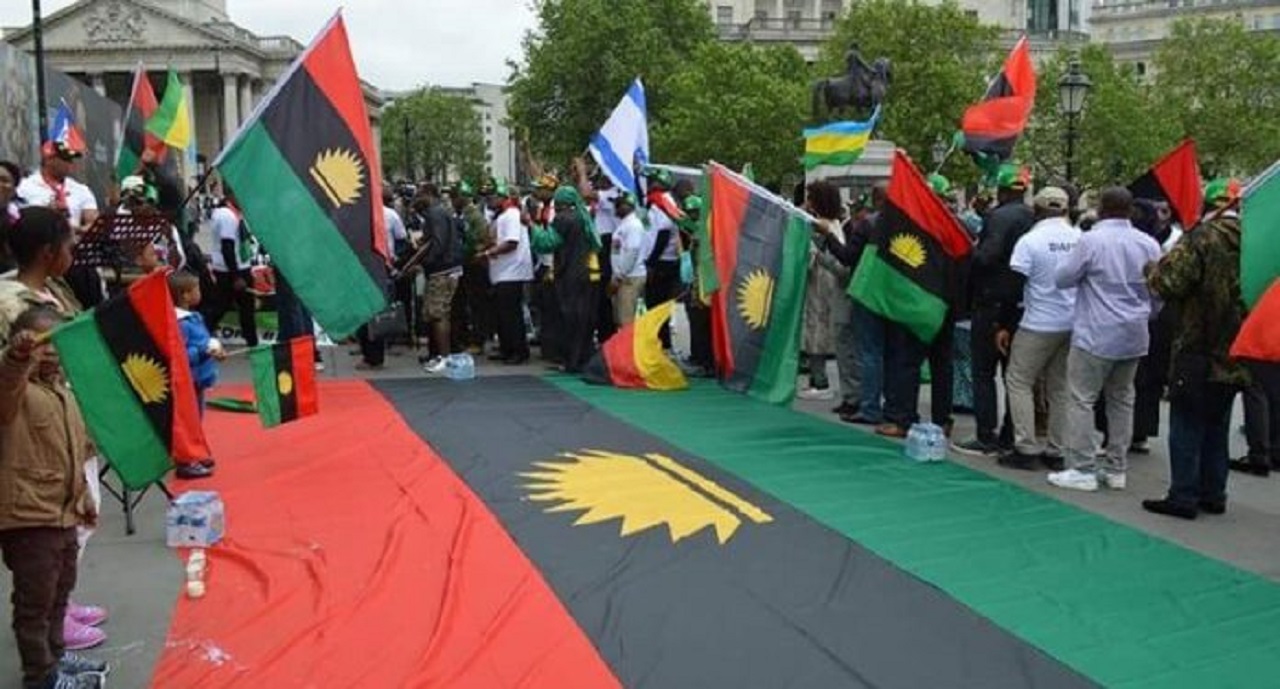 Infoexpert24 has compiled the latest Biafra news about IPOB leader, Nnamdi Kanu and other Biafra groups such as the IPOB, MASSOB, BIM, and BNL.
Nnamdi Kanu's Lawyers release 'important notice' ahead of his trial on Wednesday
Barrister Ifeanyi Ejiofor, one of the lawyers of Nnamdi Kanu on Monday evening said that his client is warning rumor-mongers to desist from alleging that his brother, Kanunta Kanu, and one of his aides, Carolyn Okorafor has a hand in his arrest in Kenya.
In a statement signed by Ejiofor and his colleague, Aloy Ejimakor, Kanu's legal team said the Biafra separatist leader is "pained" by the 'false allegation' consistently leveled against his associates, by some of his followers.
Ejiofor's statement, obtained by POLITICS NIGERIA reads: "IMPORTANT NOTICE:
Onyendu has directed us to debunk the mischievous allegations that Kanunta Kanu, Carolyn Okoroafor & Nnennaya Anya have a hand in his abduction. He's pained by such vicious allegations & he demands a retraction.
Signed: Barr. Ifeanyi Ejiofor & Barr. Aloy Ejimakor."
IPOB wants a swathe of the southeast, the homeland of the Igbo ethnic group, to split from Nigeria. An attempt to secede in 1967 as the Republic of Biafra triggered a three-year civil war that killed more than 1 million people.
Before his rearrest in June 2021, Kanu was first arrested in 2015 but disappeared while on bail in April 2017. His social media posts made from the diaspora, and his Radio Biafra broadcasts, outraged the federal government of Nigeria, which they said encouraged attacks on security forces.
Kanu's trial is slated for November 10 in Abuja.
Anambra Election: Fear of IPOB beginning of wisdom — INEC Commissioner
The Independent National Electoral Commission Supervising Residence Electoral Commissioner in Anambra, Sam Egwu, says "the fear of the proscribed Indigenous People of Biafra (IPOB)" has become "the beginning of wisdom" in South-East.
He also decried the poor turnout of voters during the Anambra gubernatorial election on Saturday.
Speaking with Channels TV, Sunday, Egwu, lamented over the low voter turnout in the state, claiming this is not really good for Nigeria's democracy.
"There is a whole state of fear that has been created by the politics of agitation for a separate state in this part of the country.
"IPOB has been able to enforce the sit-at-home order over time. So, the fear of the repercussion of what IPOB could do to people has become the beginning of wisdom.
"We have had a problem with extremely low voter turnout. The voter turnout, I think, if you are scientific in terms of what we are seeing in many local governments, you are actually dealing with less than 25 percent voter turnout, and this is not really good for our democracy," the INEC support REC said.
Meanwhile, the outlawed group had ordered the sit-at-home across the South East region following the incarceration of its leader, Nnamdi Kanu who is currently awaiting trial in the custody of the Department of State Security (DSS).
But in a statement released last week by its spokesperson, Emma Powerful, IPOB announced the cancellation of the one-week sit-at-home order in the South-East.
The group disclosed that it canceled the order following consultations with elders, traditional, and religious leaders in the region.