Actor William Shatner Moved To Tears As He Becomes Oldest Person To Reach Space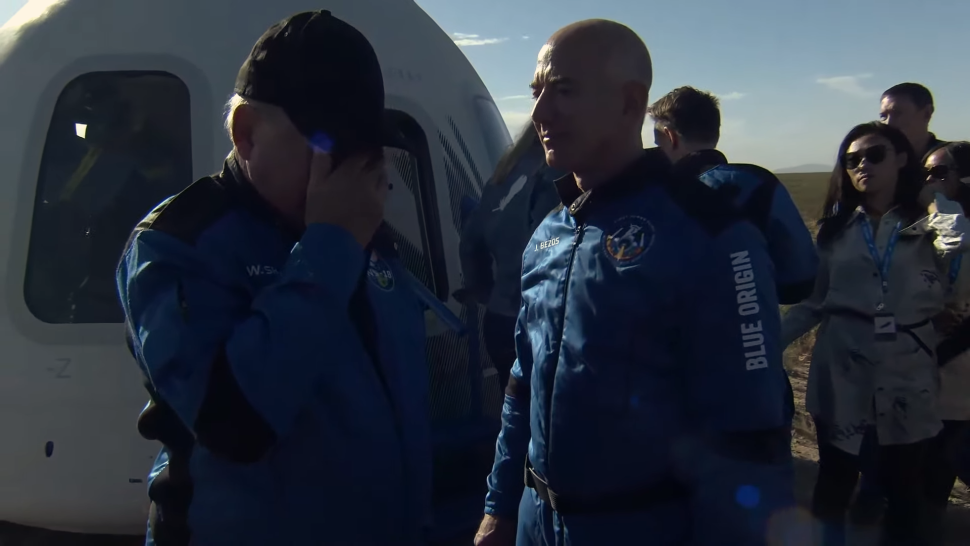 Actor William Shatner was emotional as he become the oldest person to travel to Space at age 90.
Infoexpert24 reports that the actor, best known for his role as Capt. James T. Kirk in the original "Star Trek" series, was overcome with emotion after launching to space and back on Oct. 13, 2021, on a suborbital mission with Blue Origin
"It was unbelievable," said the 90-year-old Canadian, known to the sci-fi show's legion of "Trekkies" as the daring Captain James T. Kirk, a role he first played more than half a century ago.
READ ALSO: Facebook To Ban Contents That Sexually Harasses Public Figures
He was joined on the 11-minute journey beyond Earth's atmosphere and back again by three others: Blue Origin executive Audrey Powers, Planet Labs co-founder Chris Boshuizen, and Glen de Vries of Medidata Solutions.
A New Shepard rocket took off from the company's West Texas base around 9:49 am (1449 GMT) after experiencing two brief delays, eventually soaring to 66 miles (106 kilometers) above sea level.
Founder Jeff Bezos was on hand to greet the crew members as they climbed out of the capsule, which parachute-landed in the desert, and were showered with applause and champagne.
READ ALSO: I Snubbed Man Utd For Chelsea To Help Three Nigerian Players – Mikel Obi
Like the almost 600 astronauts who have gone before him, William Shatner marveled at the experience of weightlessness and the stunning view of our world from space.
"What you have given me is the most profound experience I can imagine. I'm so filled with emotion about what just happened," he said, moved to tears.