Apply For Massive US Embassy Job Recruitment 2021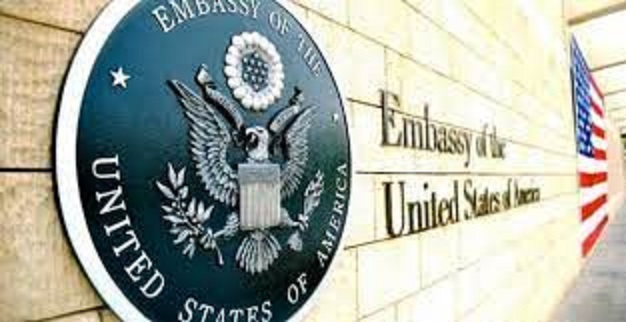 Job seekers across the Nation can apply for massive US Embassy Recruitment 2021 following the guidelines below.
Infoexpert24 reports that US Embassy is inviting applications from suitably qualified candidates to apply for its 2021 massive recruitment.
This online news platform understands that the U.S. Mission to Nigeria comprises the Embassy in Abuja, FCT, and the Consulate General in Lagos. U.S. Consulate General Lagos is the Mission's representative to the Nigerian people in the southern region.
US Embassy is recruiting to fill the following positions;
1.) Public Health Specialist, Surveillance
Location: Abuja
Salary: NGN N15,890,203 Annually
Deadline: 15th October 2021.
Click Here To View Details
2.) Public Health Specialist (HMIS) – All Interested Candidates (Snr. Program Specialist – Health Mgmt. Info. Sys.)
Location: Abuja
Salary: NGN 15,890,203 Annually
Deadline: 15th October 2021.
Click Here To View Details
3.) Consular Associate
Location: Abuja
Deadline: 11th October 2021.
Click Here To View Details
Apply For Massive US Embassy Recruitment 2021
4.) Lead Automotive Mechanic
Location: Lagos
Salary: NGN7,746,254 annually
Deadline: 8th October 2021.
Click Here To View Details
5.) WAE Office Management Rover (Non-Sensitive)
Location: Abuja
Deadline: 19th October 2021.
Click Here To View Details
6.) WAE Office Management Rover (Sensitive)
Location: Abuja
Deadline: 19th October 2021.
Click Here To View Details