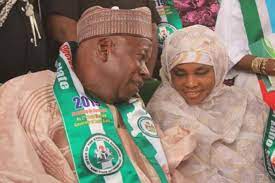 Kano state Governor Ganduje's Wife, Hafsat Abdullahi has been arrested by the EFCC.
Infoexpert24 understands that the arrest of Governor Ganduje's Wife was over a bribery and land fraud case reported by her son. The arrest comes weeks after her failure to honour the anti-graft agency's invitation.
Mrs Ganduje had earlier been invited to report to the EFCC's Abuja headquarters on September 13 but she did not appear and the EFCC then threatened to arrest her. Sources close to her later said she travelled to the UK at the time to attend the graduation ceremony of her son.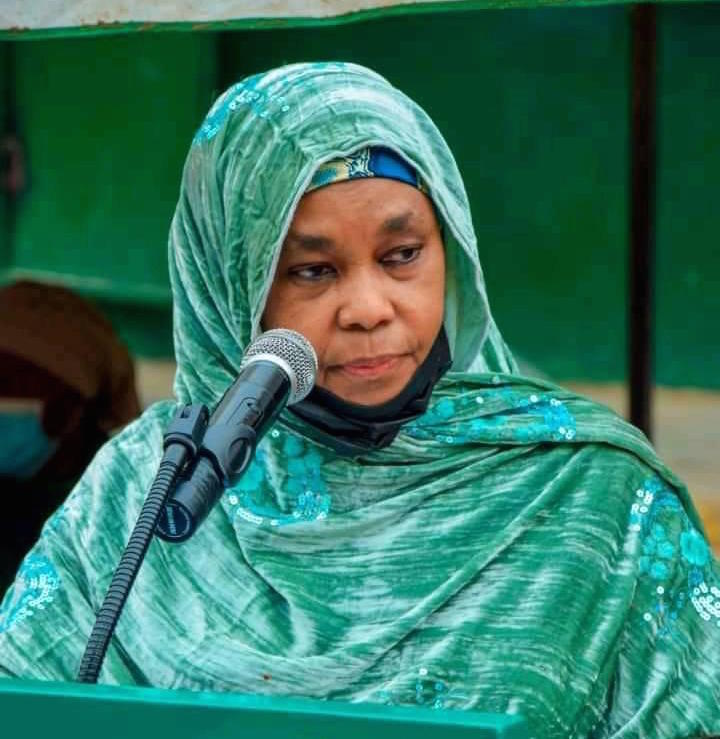 READ ALSO: "2face Accused Me Of Sleeping With Annie Idibia, Sent Thugs To Beat Me Up" – Brymo
Investigators are questioning Governor Ganduje's Wife over allegations relating to land fraud in a petition by her own son, Abdualzeez Ganduje.
A person, who has the knowledge of the arrest but asked not to be identified, said "she was arrested this (Monday) evening."
Mrs Ganduje was still at EFCC headquarters as of 6 a.m. on Monday, this newspaper learnt.