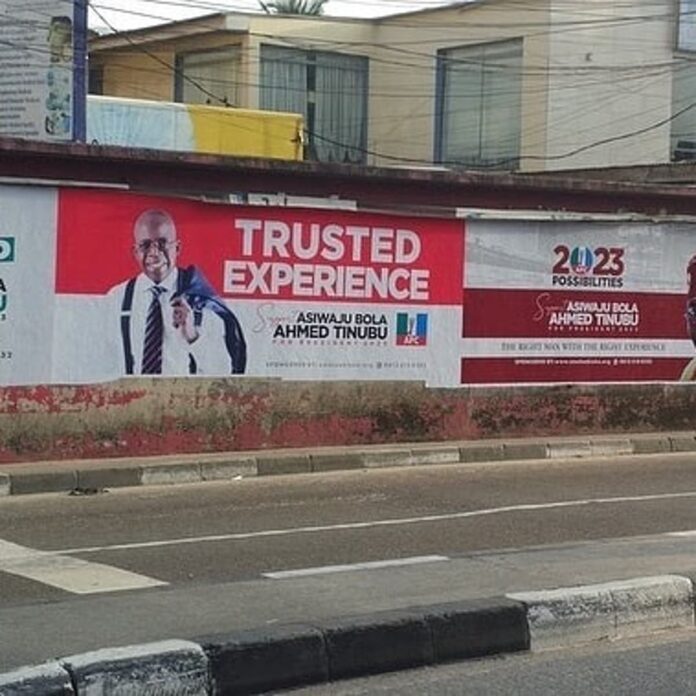 Presidential posters for Bola Ahmed Tinubu ahead of the general election in 2023 have surfaced in Lagos.
Infoexpert24 reports that the media blitz for the 2023 Presidential campaign has begun for All Progressives Congress leader Asiwaju Bola Tinubu.
In a viral video shared on social media, images of the APC leader, who is recuperating in London, were on a major express road in Lagos.
READ ALSO: Peter Obi Allegedly Involved In Foreign Money Laundering, Shady Deals
SWAGA, a group within the South-West region of the country is the sponsor of the campaign posters. The political movement was formally unveiled in Ibadan and has been inaugurated with pomp and pageantry in Ogun, Ondo, and Osun state with Sen Dayo Adeyeye as the Chairman.
READ ALSO: NNPC Denies Conducting Recruitment Exercise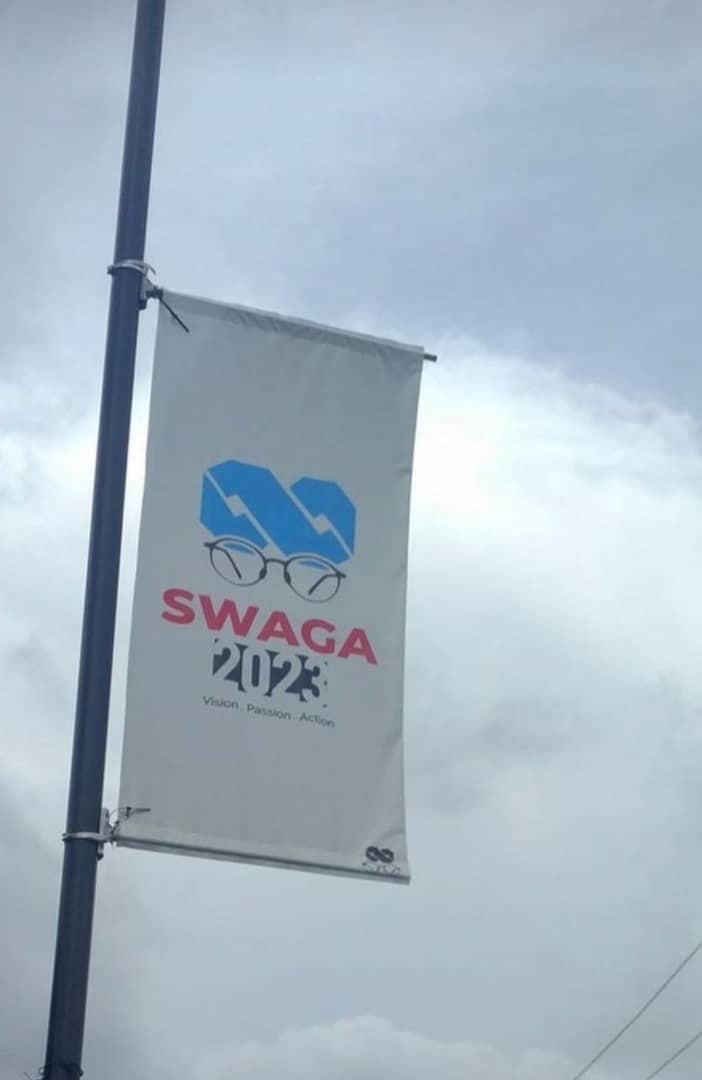 The group has visited several monarchs within the southwest region to seek the support of the kings for Mr. Tinubu, a two-term governor of Lagos state and former senator.
You can watch the video below: