Daniil Medvedev defeated Novak Djokovic at the 2021 US Open.
The match ended  6-4, 6-4, 6-4, to Daniil Medvedev favor, With the win, Medvedev played spoiler to Djokovic's bid to become the first man to win all four majors — the Australian Open, French Open, Wimbledon and US Open — in the same year, known as the calendar-year Grand Slam.
It is Medvedev's first career Grand Slam singles title.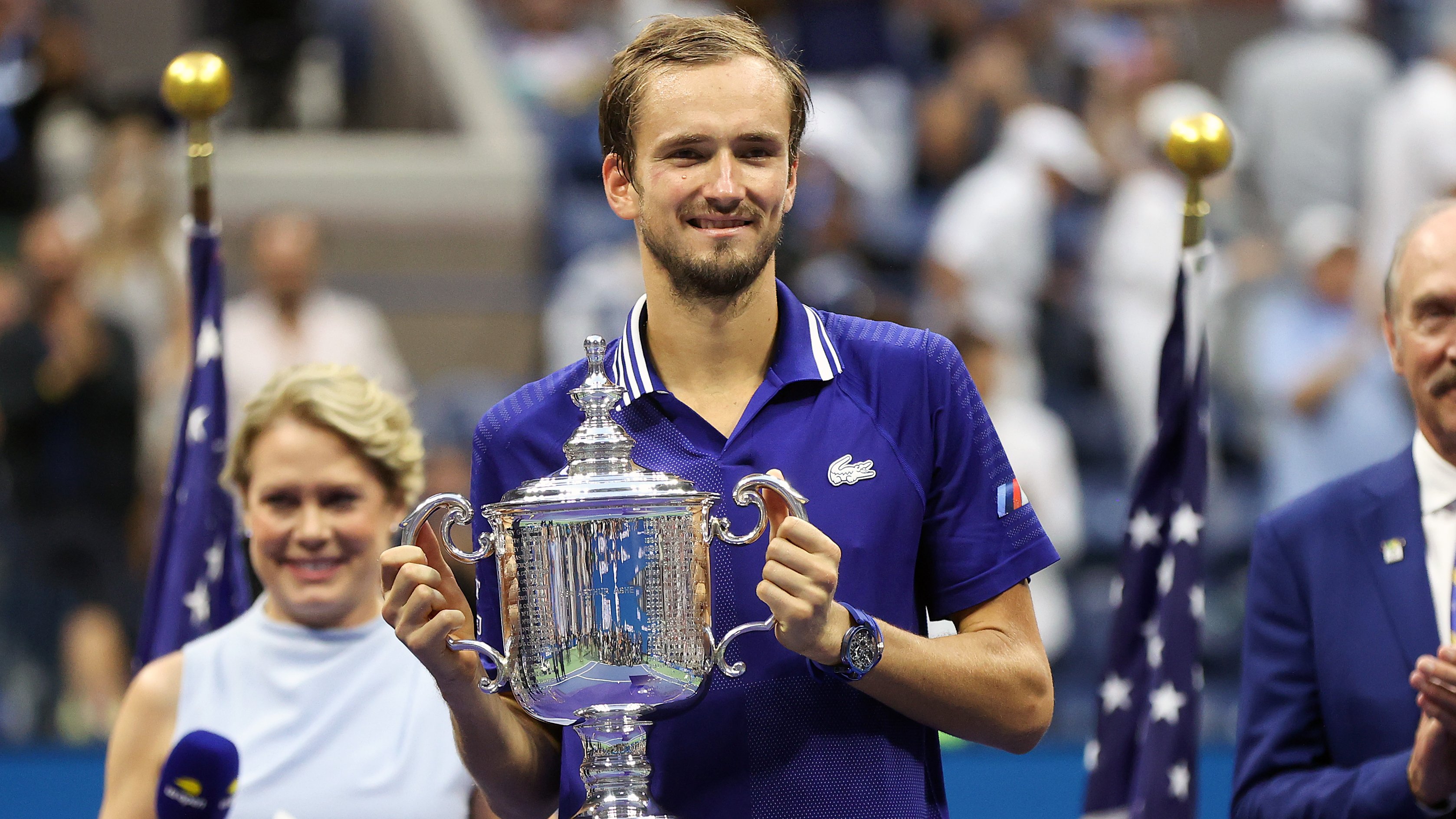 With Sunday's victory, Medvedev also shut down Djokovic's chance (at least, this season) to overtake his rivals, Roger Federer and Rafael Nadal, for the all-time record of Grand Slam singles titles.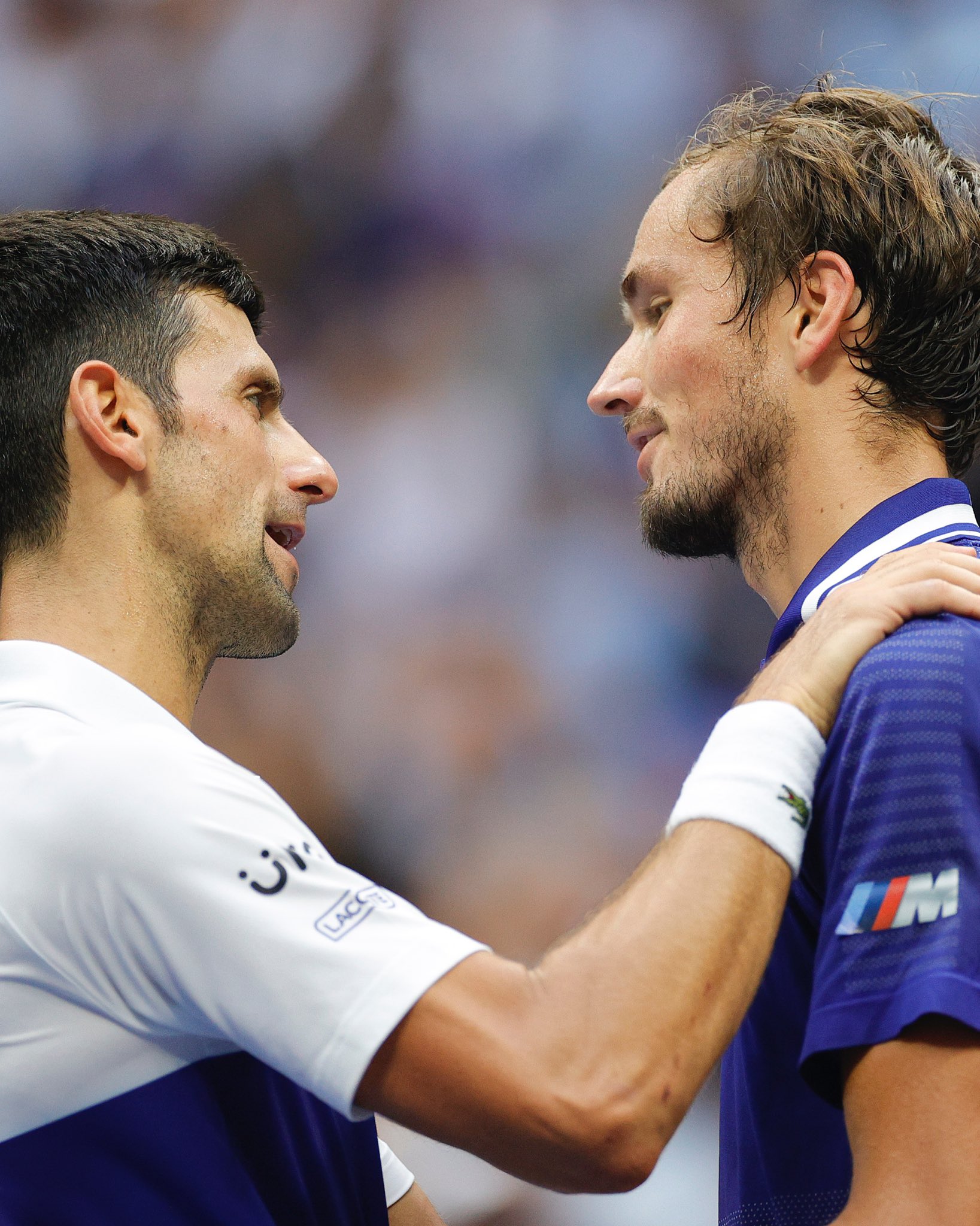 Following the loss to Medvedev, Djokovic will finish out this tennis season still tied with his 'Big Three' competitors at 20 Grand Slam titles each. Djokovic, the youngest of the 'Big Three' at 34-years-old, has won eight of his 20 major championships in the last three years.
Djokovic said:
"Tonight, even though I have not won the match, my heart is filled with joy and I'm the happiest man alive because you guys made me feel very special on the court."
Infoexpert24 gathered some reactions on Twitter following Daniil Medvedev winning #USOpen. See them below:
Daniil Medvedev becomes the first man in over a decade to win the #USOpen while only dropping one set. 💼 pic.twitter.com/pjeVvgeJrs

— US Open Tennis (@usopen) September 12, 2021
Let's be honest, this was the real moment when Daniil Medvedev became a #USOpen champion.pic.twitter.com/xCsBzIDpCw

— Ben Rothenberg (@BenRothenberg) September 12, 2021
Daniil Medvedev just won the #USOpen on his wedding anniversary.

Good thing, because he didn't have a present ready 😂 pic.twitter.com/eUXVYEyzup

— US Open Tennis (@usopen) September 12, 2021
Glad Medvedev won, crowd was appalling to him just because they wanted a longer match. And Djokovic smashing a racket and crying into his towel. Imagine if that was some other tennis players it would be mentality yet it's understandable apparently because it's Djokovic🙄 #USOpen pic.twitter.com/Np5Hnn0qks

— A Random (@AnonQuery) September 12, 2021
#Djokovic in tears post-match. A much needed release from what we can only imagine was a mountain of pressure to win Olympic gold & the Grand Slam. Both slipped through his fingers. He experiences so much success. This is real pain. Feel for him. #USOpen pic.twitter.com/yhvj4L9C9W

— Craig O'Shannessy (@BrainGameTennis) September 12, 2021
Daniil Medvedev makes his own history.

In the face of what seemed like destiny for Djokovic, a last-last-last minute rally from Djokovic and an unsporting hostile crowd, he beats the world no. 1 6-4, 6-4, 6-4, snapping a 27-match winning streak.

He is the #USOpen champion.

— The Tennis Podcast (@TennisPodcast) September 12, 2021
A fantastic result for Medvedev, all the more impressive because of the pretty disgraceful behaviour of the crowd in the final few games – and the unwillingness of the umpire to clamp down on the jeering #USOpen

— Tom Hourigan (@TomHourigan) September 12, 2021
Djokovic: Transition is inevitable, but us older guys, we are still there. I want to keep going and try to win more Slams and play for my country, those are the things that motivate me the most at this point. But I think tennis is in good hands. #USOpen

— Saša Ozmo (@ozmo_sasa) September 12, 2021
Not only did #Medvedev defeat arguably one of the greatest of all time #novakdjokovic, but also remembered his anniversary and expressed love to his wife before getting his hands on the #USOpen trophy. Legendary stuff! More love to both @DaniilMedwed @DjokerNole

— Ashish Kumar Jha (@ashish06246) September 12, 2021
"Tonight, even though I have not won the match, my heart is filled with joy and I'm the happiest man alive because you guys made me feel very special on the court."@DjokerNole | #USOpenpic.twitter.com/y7Q4WxpSsf

— ATP Tour (@atptour) September 12, 2021