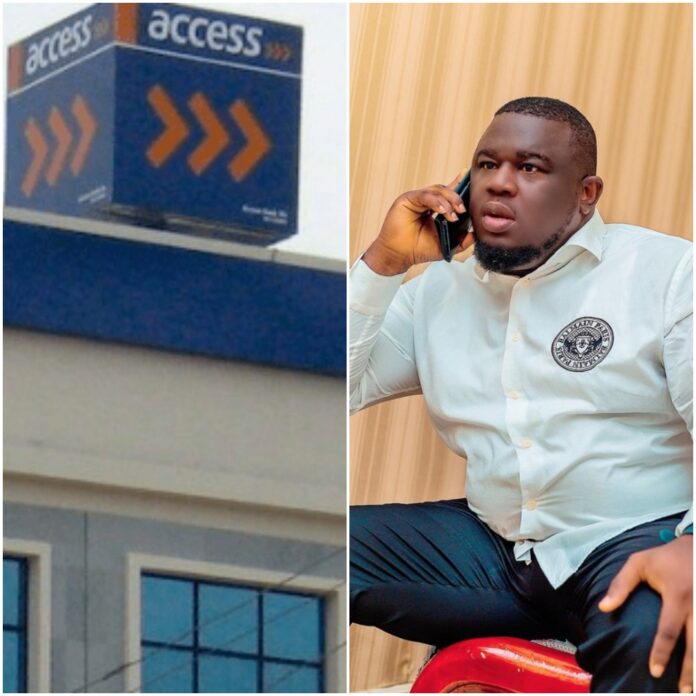 Popular Talent artist manager,  Soso Soberekon has called out Access Bank for having weak banking security.
Infoexpert24 reports that Soso Soberekon took to his verified Instagram page to raise the alert of fraudulent withdrawals going on in his Access Bank account.
He said that he has called Access Bank customer care, went to the branch to complain but nothing was done to rectify the issues while he keeps receiving unknown debit alerts from his account.
The Entertainment mogul called on Access bank to work on their weak banking security.
He wrote "Access bank @myaccessbank work on ur banking security!!! your banking app is full of non-functional options, I can't block my card by myself, I've been receiving numerous debit alerts. I have called your customer care, I also went to the bank to complain, till now nothing has been done. it's only case number SMS i've been receiving. @herbertowigwe".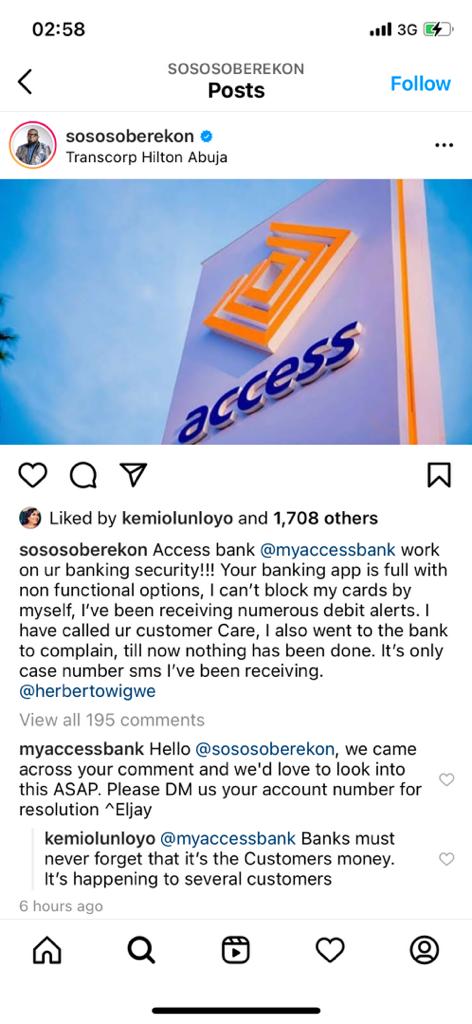 Soso Soberekon is a Philanthropist, and CEO of White Lion Global known to have some influence in entertainment industry in Nigeria, he manages and secures shows for artists he manages.
He is from Buguma, a large town in River state.