Mike Tyson has been accused of being "scared" to fight rival Evander Holyfield
Triller boss Ryan Kavanaugh claims he has been told by insiders that Mike Tyson is 'too scared' to fight Evander Holyfield for the third time.
The former two-weight world champion returns to the ring this Saturday night to face former UFC champion, Vitor Belfort, after stepping in to replace Oscar De La Hoya after he was struck down by COVID-19 Infoexpert24 learned.
Despite not having fought since 2011, 'The Real Deal' has been angling for a third fight with Mike Tyson for more than a year after his former foe confirmed his comeback to the ring in 2020.
The 58-year-old stepped up on a week's notice to replace fellow boxing great Oscar De La Hoya after he contracted Covid-19.
Mike Tyson and Holyfield have fought twice before. In 1996 Holyfield defeated Tyson by TKO and their rematch in 1997 saw Tyson disqualified for infamously biting a chunk out of Holyfield's ear.
And Kavanaugh said that he reached out to Tyson about a fight with Holyfield.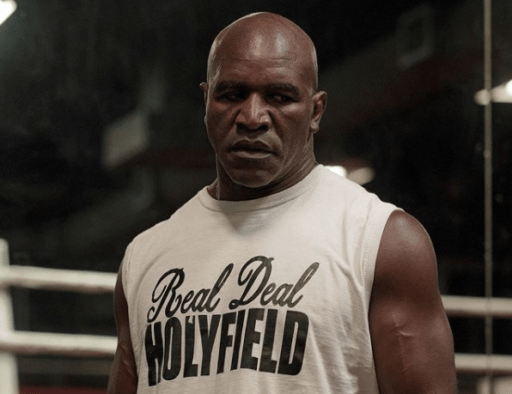 "We have an offer out to Mike Tyson," Kavanaugh told Sky Sports.
"We have been told that he is scared to fight Evander. There has been back and forth hoopla, there is a massive payday ready for Mike to fight on Thanksgiving. A massive payday, one of his biggest!
"But we can't seem to push it along. Now I have heard, from a number of reliable sources, that Mike Tyson is too scared. He thinks Evander would knock him out.
"I wouldn't ask nobody to do anything they don't want to do. But it's for charity. If we can work something out that works for everybody then it's a win-win-win."