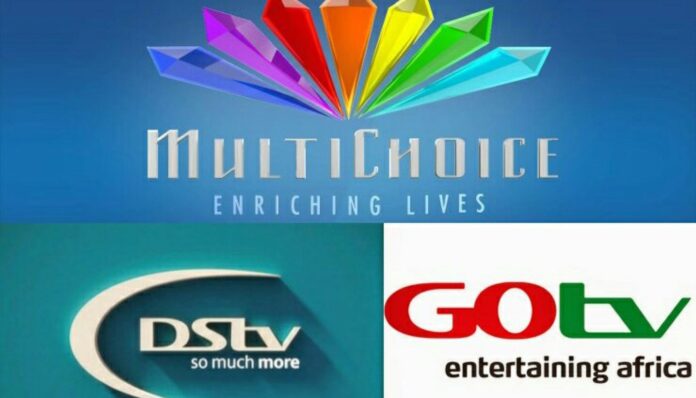 MultiChoice Group Ltd has been thrown into chaos as the dispute between them and Nigerian tax authorities intensifies.
The Tax Appeal Tribunal (TAT) has ordered Multichoice Nigeria to pay 50 percent of N1.8 trillion or N900 billion which the Federal Inland Revenue Service (FIRS) determined through a forensic audit of the parent company of DSTV and GOTV.
MultiChoice was ordered by The Tax Appeal Tribunal (TAT) to pay 50% of a disputed 1.8 trillion naira ($4.4 billion) tax bill, prompting a rush to sell shares of the Johannesburg-based company and erasing $240 million of market value in less than two hours.
The stock gained 3.6% at 9:23 a.m. local time on Thursday after the company said that the court directive doesn't compel it to pay half of the disputed amount.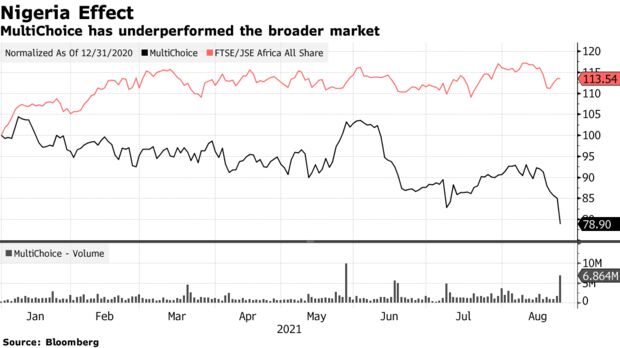 Nigeria's tax revenue as a proportion of the gross domestic product is one of the lowest globally, according to the International Monetary Fund. President Muhammadu Buhari's government collected 8.26 trillion nairas ($20 billion) in taxes last year. That compares with South Africa's $85.3 billion.
Nigeria's Federal Inland Revenue Service imposed the penalty on MultiChoice as a condition to an appeal being heard in a Lagos court. The next hearing is on Sept. 23. The stock declined 8% to a near 11-month low in Johannesburg on Wednesday.
The pay-TV provider continues to engage with authorities, the company said in an emailed statement. The firm is the operator of DSTV, a satellite TV provider across sub-Saharan Africa that shows English Premier League football, hit U.S. dramas as well as local content.
Nigeria's tax authority asked lenders to freeze MultiChoice's local bank accounts to recover the alleged tax arrears last month.
Infoexpert24 understands that the decision came after the company refused to grant access to its servers for an audit, Nigeria's Federal Inland Revenue Service said at the time.