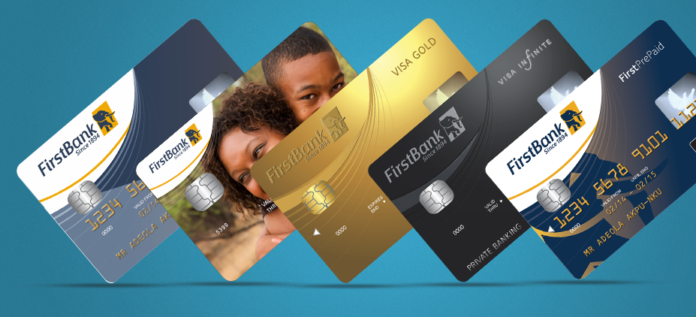 Looking for a credit card that will grant you purchasing power wherever, whenever you want, use First Bank Credit Card.
Whether you're a frequent traveler or someone whose job requires you to always be on the go, having First Bank Credit Card is a necessity.
Luckily, in today's market, you'll never run out of amazing international credit card deals. One among them is the FirstNaira Credit Card, which comes with an evolving credit line and is packed with tons of features to enjoy and take advantage of.
Infoexpert24 provides you with a short guide on everything you need to know about this financing offer.
FirstNaira Credit Card – Features And Benefits
As an international credit card, the FirstNaira Credit Card is from Nigeria's FirstBank in partnership with Visa. With this card, users can enjoy up to 45 days of interest-free spending and can even take advantage of flexible repayment options.
Specifically, when applying for the deal, eligible applicants can choose between the repayment options of paying in full or in minimum, which is 15% of the outstanding indebtedness.
Perhaps, one of the card's main features is its high credit limit, which extends up to N3,000,000. It is also accepted for payment in over 29 million locations and can be used for cash withdrawals in more than 1.8 million ATMs in different countries worldwide.
To make each transaction even more convenient and secure, the bank also offers a tracking feature that lets customers monitor each transaction done via the Firstmobile app.
Cardholders can also maximize the free online account management tool and free email and/or SMS alerts to keep track of their card activities.
FirstNaira Credit Card – How To Apply
Applying for FirstNaira Credit Card is pretty simple. The first thing you need to do is to check whether you are eligible.
Specifically, the bank states that the offer is limited to salary earners and investment holders (Fixed Deposit, Treasury Bills & CASA) who are ready to use their investment as collateral for cash-backed NCC.
If you think you are eligible, you can start the application process. The application for the FirstNaira Credit Card can only be done via in-bank processing.
You can do this by visiting the nearest bank branch to your location and asking for an application form. Once you're done, submit your document to the counter and wait for further instructions.
FirstNaira Credit Card Fees And Charges
Issuance Fee – N1,000
Annual Maintenance fee – N600 e. N50/Month
Insurance Fee – N1,500
Purchase Fee (POS, Internet) – Free
Web fee – Free
ATM Withdrawal Fee – 3%
Card Replacement Fee – N1,000
Interest Fee – 2.5%