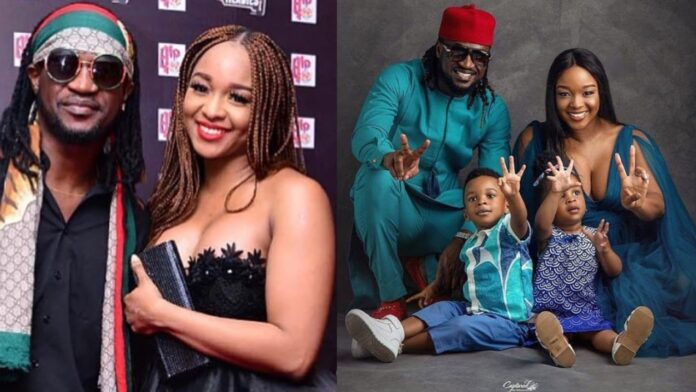 Paul Okoye Marriage with Anita has crashed.
A court document sighted by Infoexpert24 Nigeria shows that the marriage between Paul Okoye of defunct music duo PSquare his  wife, Anita Okoye is over as the wife has filed a petition for a divorce.
The news of their divorce comes as a massive shock to both their fans, families, and their close friends.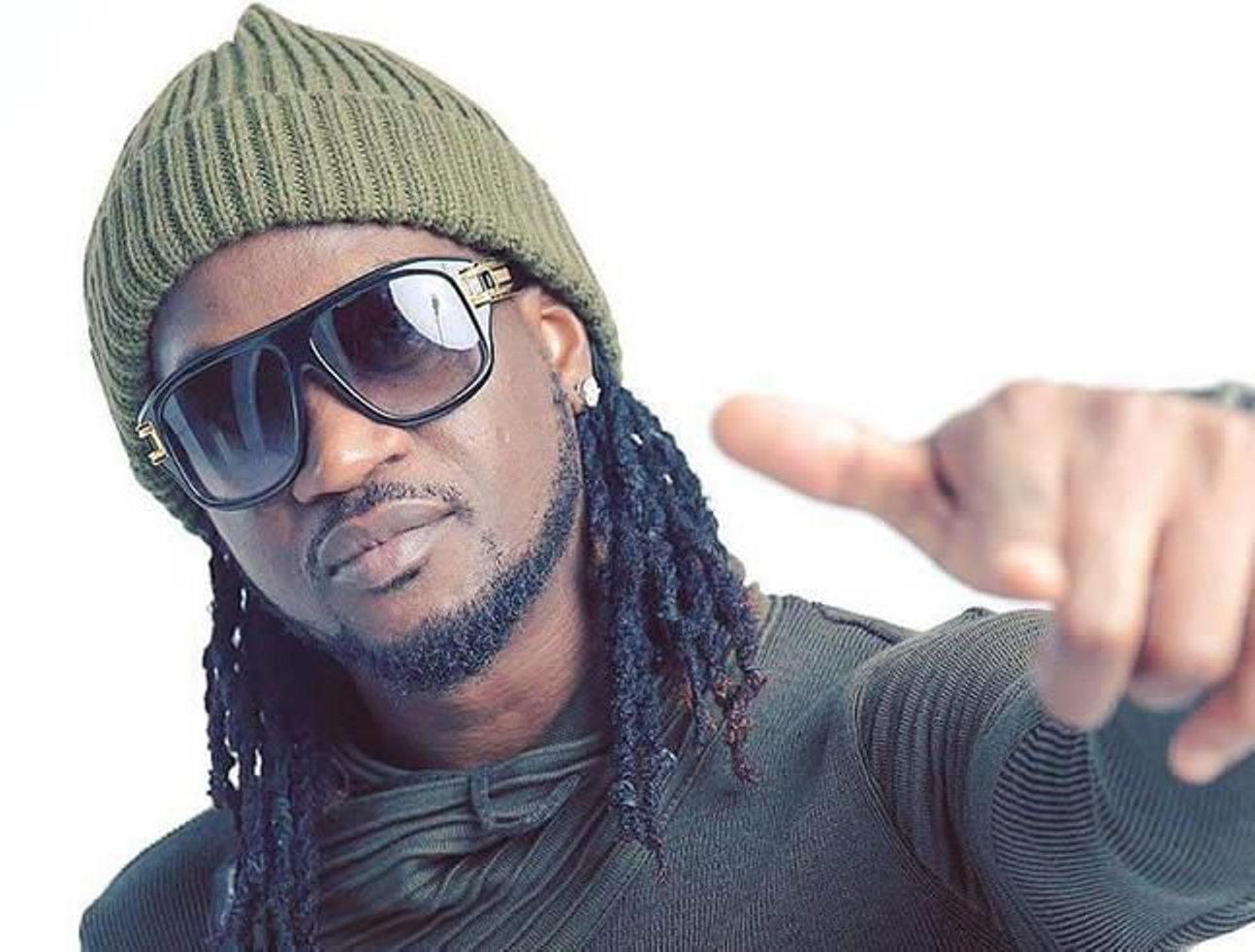 Infoexpert24 recalls that a controversial Blogger, Cutie Julls, took to her Instagram page a while ago to allege that Paul Okoye cheats and assaults his wife, Anita.
READ ALSO: Nini's Attitude Affects My Emotional Stability – Saga Cries Out
This online news platform understands that the details surrounding Paul Okoye's marriage crashed, according to the court document which cited irreconcilable differences as the basis of the irretrievable breakdown of the marriage.
Infoexpert24 reports that the couple got married in 2014 after dating for 10 years and they both share three beautiful children.
Anita and Paul welcomed their first son, Andre, the previous year. In 2017, they welcomed a set of twins, Nadia and Nathan.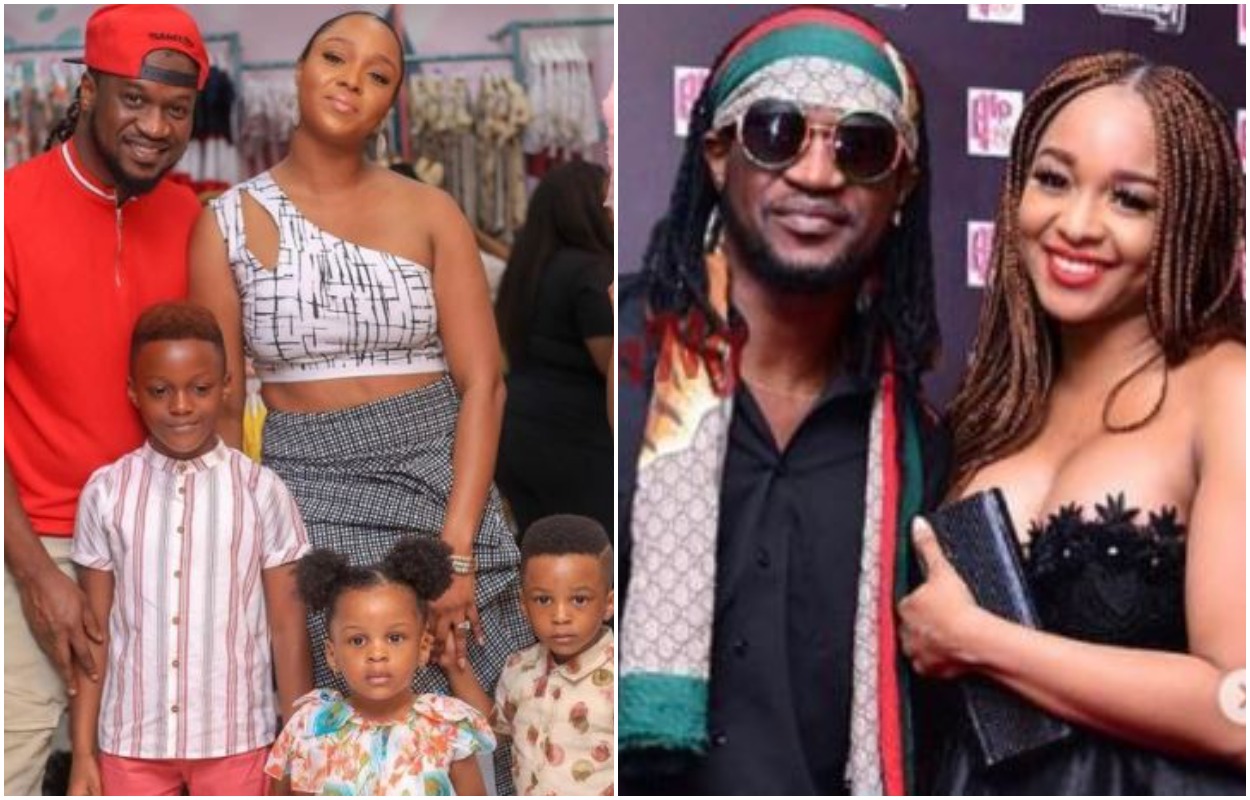 In the court document, Anita advised her now estranged husband to challenge the petition if he feels disgruntled in a pending divorce which comes as a massive shock to both families and their close friends.
Paul Okoye marriage crash court document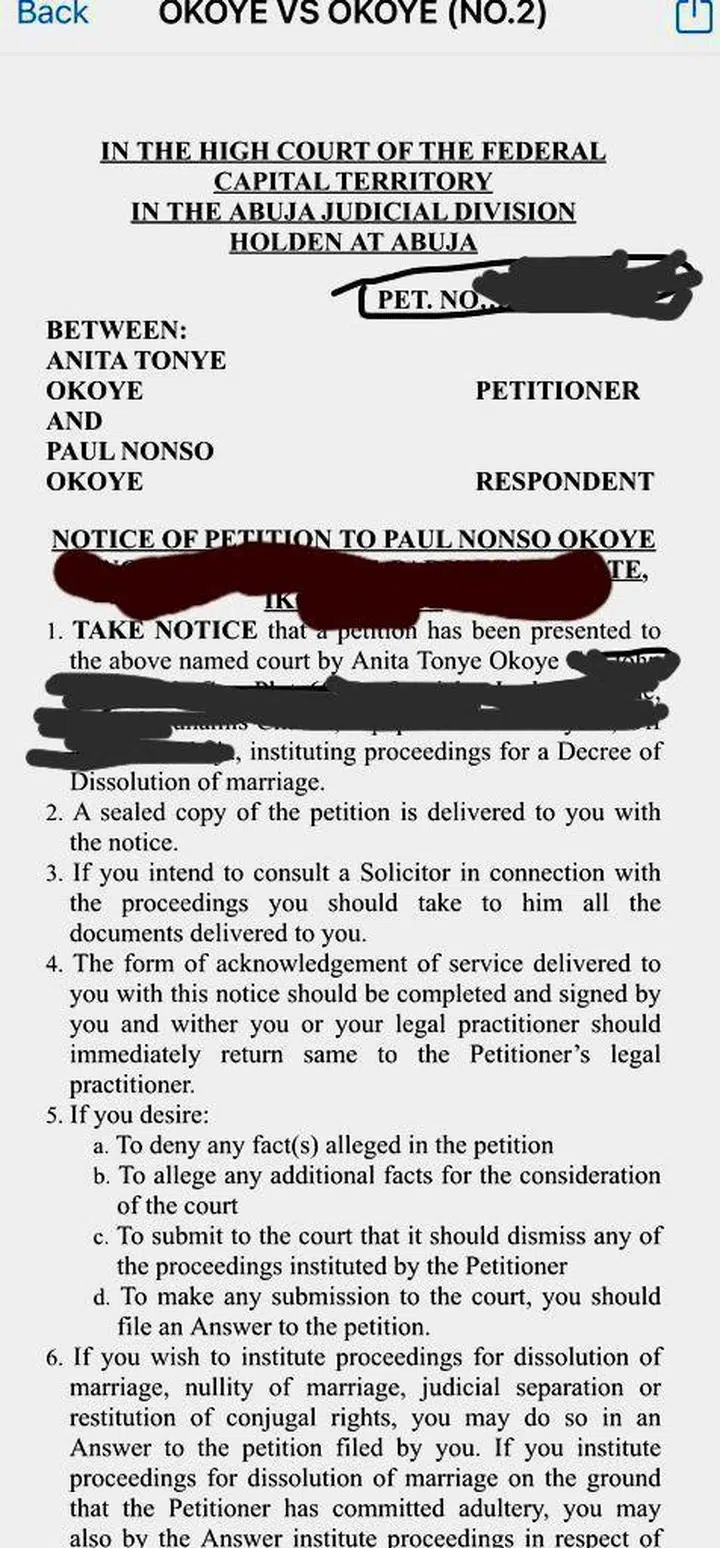 According to reports, Anita and Paul Okoye will proceed amicably with the legal resolution and be the best co-parents in the interest of their children.
READ ALSO: BBNaija: Arin Reveals Who She Thinks Would Win, Calls Maria Fake (Video)
Infoexpert24 understands that Paul and Anita have always been very good friends and like every couple, they have had issues for a while but plan to "remain on good terms and keep the friendship they have always had since their days as university students."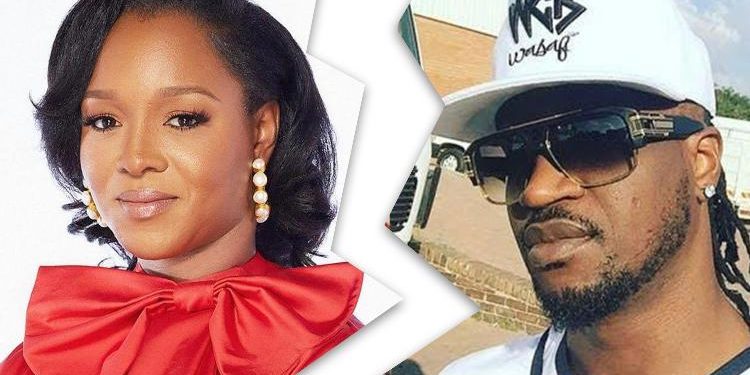 Before now, Infoexpert24 gathered that Anita first sparked divorce rumors in April when it was reported that she relocated with their three children to the United States of America. In 2019, she was accused by a popular aphrodisiac vendor of buying items to keep her marriage together. The vendor later took down the story from Instagram.
Meanwhile, Infoexpert24 understands that Paul Okoye is currently on a press tour and Anita has moved to the United States where she is working on her master's degree as a graduate student.