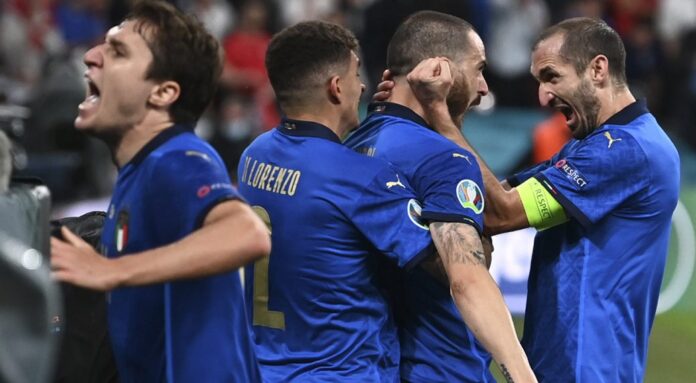 Italy has won the Euro 2020 championship after defeating England in a penalty shootout at Wembley on Sunday. The two teams played to a 1-1 draw after 120 minutes before Italy won 3-2 in the shootout.
Italy rallied past England to stun the nearly 60,000 fans at Wembley Stadium by winning the 2020 European Championship Final in penalty kicks.
After conceding a historic first goal only two minutes into the match, the Italians tied things up midway through the second half. But no more goals were scored until penalty kicks when Italy secured the win with a 3-2 score on penalties.
The win marks Italy's second European Championship title and first since 1968.
More to come as this is a developing story…..