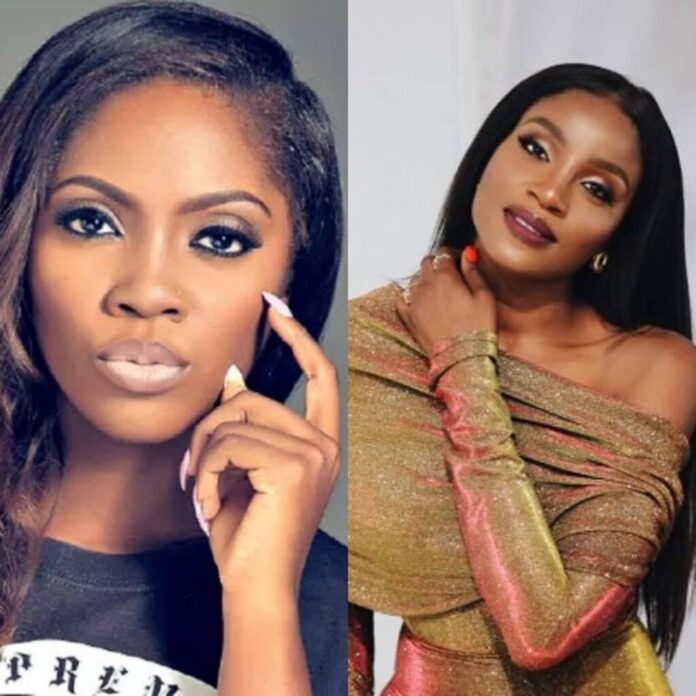 Nigerian singer, Seyi Shay has described her own account of the feud between herself and fellow singer, Tiwa Savage which led to a clash of words yesterday.
The singer claims that she met Tiwa Savage in a salon and extended greetings which were duly returned. According to her, Tiwa came to meet her 20 minutes later and rained harsh words on her. Seyi Shay says Tiwa Savage cursed her with barrenness and it hurt because she once had a miscarriage. She also claims that Tiwa stole "Lova Lova" from her, a song she co-wrote with Ceeza Milli;
"This is the same person that went to go and sing my song. One of her biggest songs, "Mr Lova Lova". I co-wrote that song with Ceeza Milli. I wanted to run mad. I called her immediately. I said, "Tiwa, that Mr Lova Lova song, I just saw it. Congratulations, but I need to let you know I co-wrote that song. I need you to give me my metadata. At least, give me my credit." She said No ooo, that she doesn't believe I co-wrote that song. That what should she do, the song is out already. I recorded the whole conversation. This is the same girl that went to attack a popular male artist that we all know for featuring on one of my songs and featuring on her song too. This is the same girl that went to approach a very big brand that we all know and threatened to take them to court unless they take me off their ambassadorship".
Listen below;
View this post on Instagram