Nigerian Afropop superstar, Davido is set to give out a whooping sum of $10,000 to an outstanding singer or dancer in his global talent hunt show.
According to the 'Aye' crooner, a lucky winner will earn a whopping sum of $10,000 in his talent hunt show that will be 100% online.
In an Instagram post, Davido wrote while sharing a video;
"My people! Tag someone who you think can win my global talent competition! Calling all singers and dancers. I am giving away $10,000 in cash and a chance to go live with myself on IG by hosting a global talent competition in partnership with @orbiiitapp
Join for free now or share it with someone who has what it takes to win this! Submissions are now live on orbiiit.com/davido."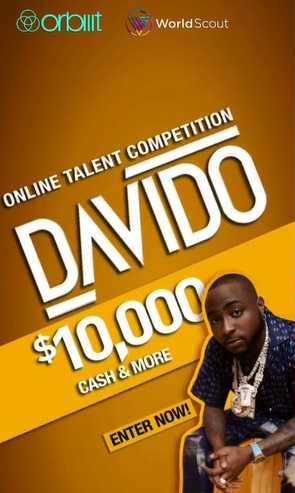 Davido is such a selfless and e a generous giver both to his immediate friends and fans on and off social media.
Davido has shown over the years that he just isn't in the music industry to make money but to also give back generously to fans as he is not just one of the biggest stars to have come out from Nigeria but one of the most generous stars in the country.
Watch the video below;