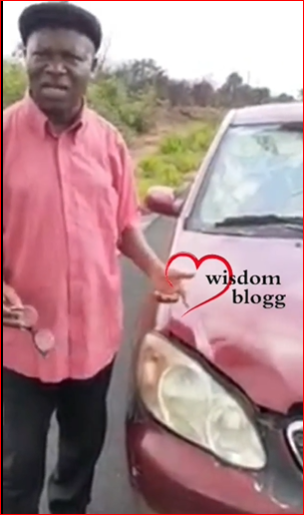 In a trending video on social media, an elderly man was seen lamenting about how Nigerian soldiers allegedly attacked him because of Biafra flag.
The man who said he is a lawyer was on his way to a meeting in Izuogu in Imo State but was accousted by a group of soldiers in their patrol, who saw him and began questioning to know who he is.
The man who identified himself to them as a lawyer,  said they saw the Biafra flag and lawyers emblem which he had in his car, the next thing was that they smashed the windshield of his car and told him if not for the fact he's a lawyer, they would have wasted him right there.
Watch the video below;