The convener Streams of Joy International, pastor Jerry Eze can make a whooping sum of N9 Million every moring on social media and Infoexpert24 is here to tell you about it.
You might be familiar with the 'what God cannot do does not exist' mantra that people often update on their social media status. yes! It is from a daily morning prayer session by an online prayer platform called Streams of Joy International.
Streams of Joy International was founded by Pastor Jerry Eze, and its headquarters is in Umuahia, Abia State. However, their morning devotion service called New Season Prophetic Prayers, and Declaration [NSPPD] has reached regions beyond the commercial city of Umuahia.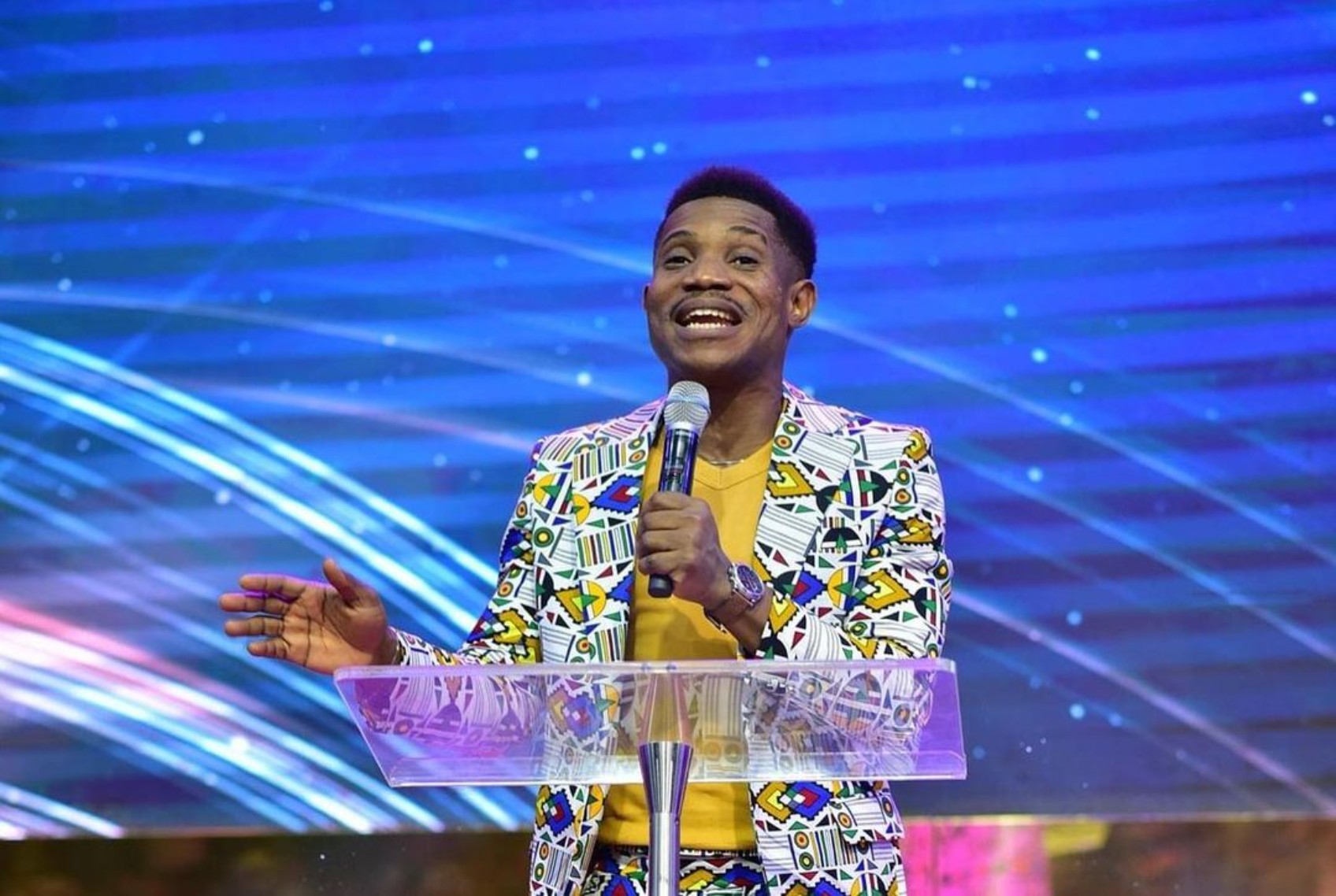 The morning devotion streams live on Youtube, Instagram and Facebook majorly. They have people joinning the prayers from Australia, Canada, the USA, and other countries across the globe.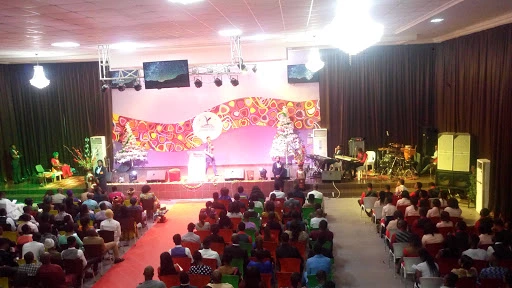 The NSPPD morning devotion has evolved from just another prayer session to a culture with all and sundry identifying themselves with the charismatic prayer sessions of Pastor Jerry Eze. The amount of people that stream his morning devotions daily is mind-boggling. It made me wonder how much pastor Jerry Eze could make from this every morning if he monetize all the social media platforms.
I took it upon myself to research the facts and figures to see what the ministry might make every morning from 7 am to 9 am.
Pastor Jerry Eze has 250k followers on Facebook and 257k Youtube subscribers. He can have as many as 50k people streaming the NSPPD morning devotion prayer per platform.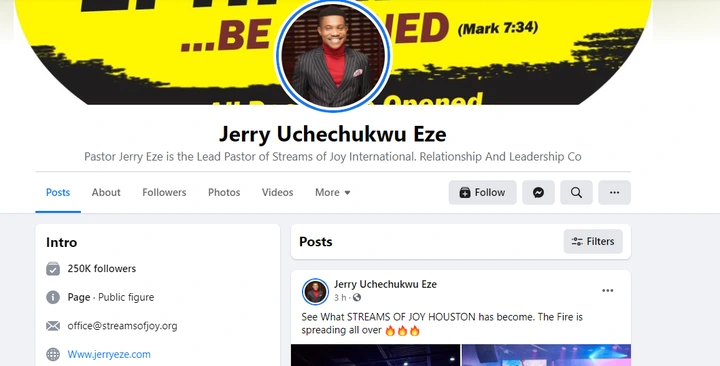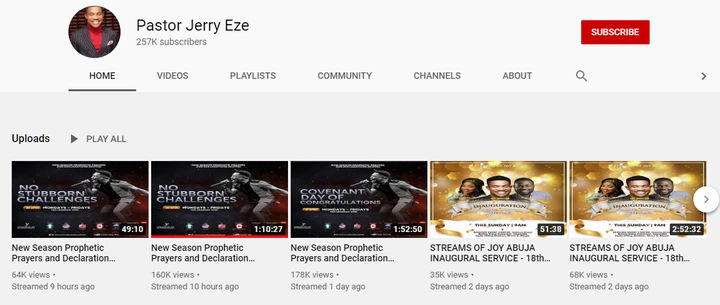 The screenshot below shows how many people he had streaming the morning devotion live on Youtube. He had 39k people watching him live!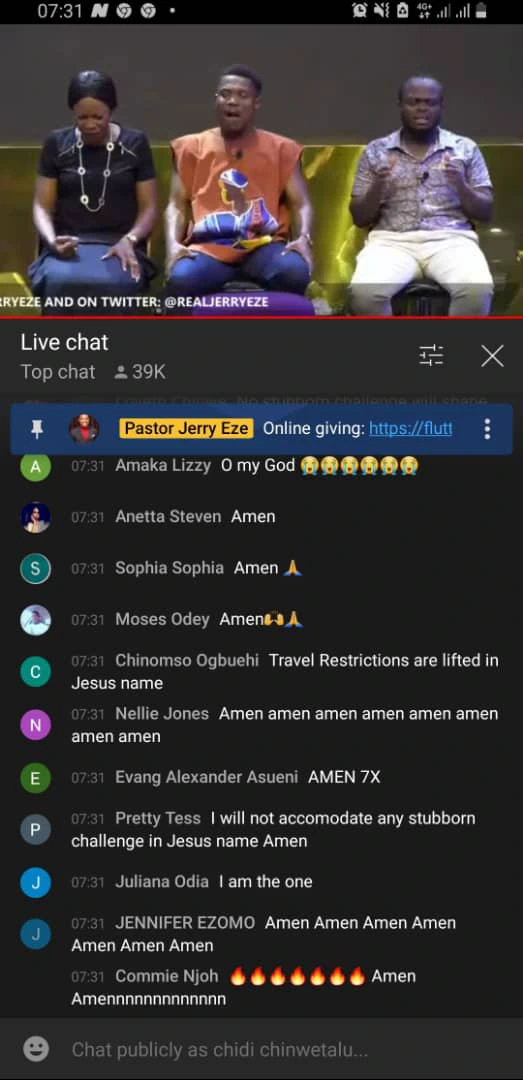 The screenshot below shows how many people he had streaming the morning devotion live on Youtube. He had 53.5k people watching him live!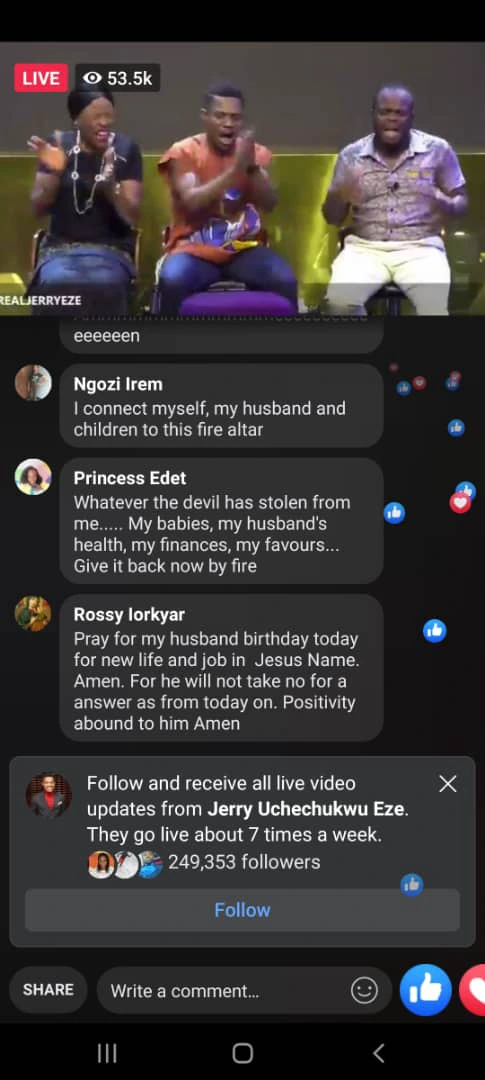 The numbers above were gotten on the same day, 20th of April 2021.
Pastor Jerry Eze calls for those online to pay their offering through direct bank transfers to the ministry account during each prayer session. That is when my carnal flesh began to make calculations on the amount of money that would be hitting those accounts. For instance, let us assume that everyone online pays a 100 naira offering, with the number of people online on Facebook and Youtube being approximately 92,000. 92k multiplied by the barest minimum anyone can transfer from their phone, which is 100 naira, equals 9.2 million naira.
Of course, there are a lot of variables to this. Not everyone that connects on the Livestream would give their offering. Some come to pray and just leave. Others come to post 'what God cannot do does not exist' and the prophetic pillar of the day.
But we need to also consider those that are giving offerings from abroad in currencies that trump the Nigerian Naira. Also, those that are rich enough to send above five thousand naira.
According to Social Blade, a website that ranks social media metrics, Pastor Jerry Eze's Youtube channel is estimated to be worth $1.4K  –  $22K monthly and a yearly estimate of $16.5K  –  $264.2K. This is how much he can get if he joins the Youtube monetisation program to let AdSense place adverts on his content.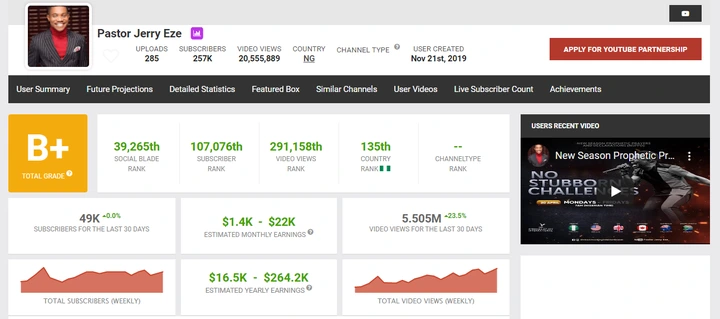 My curiosity has led me to dig deep into what this anointed ministry can be getting from streaming its service digitally. Other churches have taken a page from Jerry Eze's playbook by streaming their daily morning devotions. Some pastors even go as far as employing influencers to expand their reach.
What Pastor Jerry has done is to revolutionise the way people can worship God in Nigeria especially. You could still have a vibrant prayer life without having to stab your 9 to 5. This is bringing the church directly to every Christian, and I give him kudos for that. But if nobody has advised him that he should monetise his Youtube account, they should please let the charismatic pastor know the goldmine he is sitting on.