Nigerian Superstar singer David Adeleke popularly known as Davido is not just known for his hardwork and fame, the 'Baba Olowo' crooner in my opinion is the most generous Nigeria musician.
Davido is know to be a generous giver both to his immediate friends and fans on and off social media.
On one remarkable occasion, Davido set up a GoFundMe account for a fan on Instagram by name Jide Sanyaolu who first schooled in Europe but financial constraints forced him to return to Nigeria.
His effort ensured that Jide got back to school and to crown it all, he's doing well academically and the total money that was raised amounted to £12,124 (N5.5m).
However, Recently Jide who has now fulfilled his dreams of studying abroad bagged a first-class and gave thanks to Davido, his mentor, and the Twitter family for their love and support.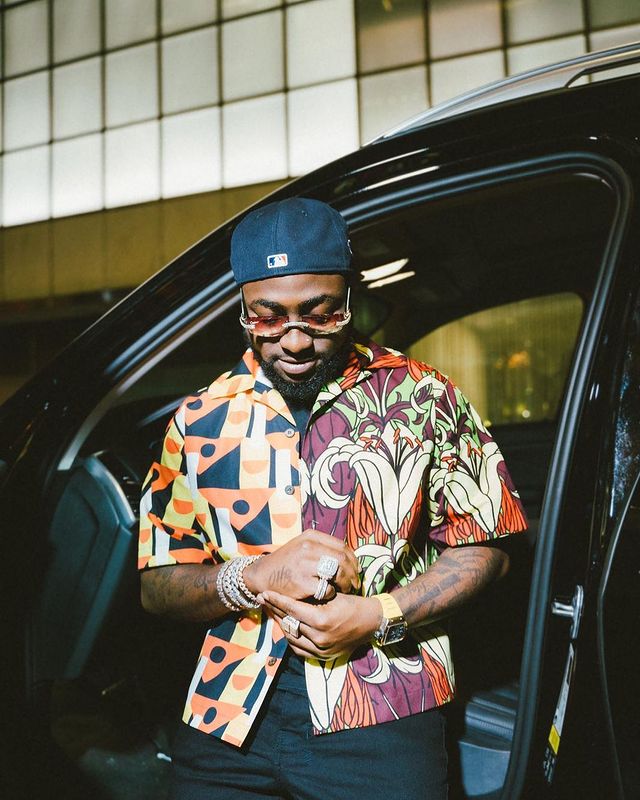 Davido has shown over the years that he just isn't in the music industry to make money but to also give back generously to fans as he is not just one of the biggest stars to have come out from Nigeria but one of the most generous stars in the country.
A lot of celebrities have been blessed with so much talent which in turns evolves to financial blessings. Even at that, not all of them are generous enough to lend a helping hand.
This is where music star, Davido outshines his contemporaries. He is known for giving and assisting a lot of people. On social media, he doesn't shy away from assisting the plights of those in need.
Remember back in May 2017, the little boy who Davido awarded a scholarship for singing his hit song "If" on a sensational viral video. The video has apparently gotten to OBO and he has decided to reward the boy by sending him to school to get a proper education.
In 2020, Davido also bought a fresh car for a member of his crew called Sanstugee. The good news was shared by a celebrity car dealer called @ivd001 on his social media page.
The dealer shared photos of himself, the singer, and therefore the crewman on his official Instagram page. In the photo shared online, the 'Aye' crooner was seen standing beside a brand new Toyota Camry believed to be the car he acquired for his crew member.
Recall also sometime in August 2017, when the people who had turned the front of Davido's house to Mecca of sorts seeking all sorts of favors got the shock of life when he had several upcoming musicians give an impromptu performance, almost like an audition. After all the performances, he reportedly gave the winner of his impromptu competition the sum of $1000 about N365,000 back then.
In my opinion, Davido may not be the richest amongst all the Nigerian celebrity, but he is the most generous.