The Inspector General of Police Adamu has ordered security operatives to deal ruthlessly with any members of the proscribed Indigenous People of Biafra (IPOB) and ESN.
Adamu gave the order when he visited the burnt Imo Police Command headquarters and the Owerri Correctional Service on Tuesday.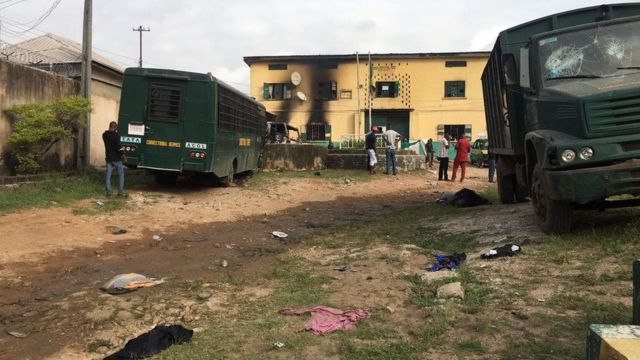 Adamu said the police officers must use their weapons against the IPOB members and crush them to the last man.
The IGP, Adamu Muhammed,  said that there will be no hiding place for the members of Indigenous People of Biafra. He insisted that IPOB members were responsible for the Imo jailbreak and the razing of the state police command.
Adamu, who urged officers to use their rifles against the IPOB members, said that "police will not allow these criminals to succeed."
"The IGP calls on citizens to avail the Police and other security agencies with useful information that can assist in identifying and arresting the criminals.
"He vowed that the perpetrators will be brought to book, noting that the Force is doing all within its powers to curb the activities of unscrupulous elements hell-bent on threatening the unity, safety, security and socio-economic wellbeing of Nigerians."