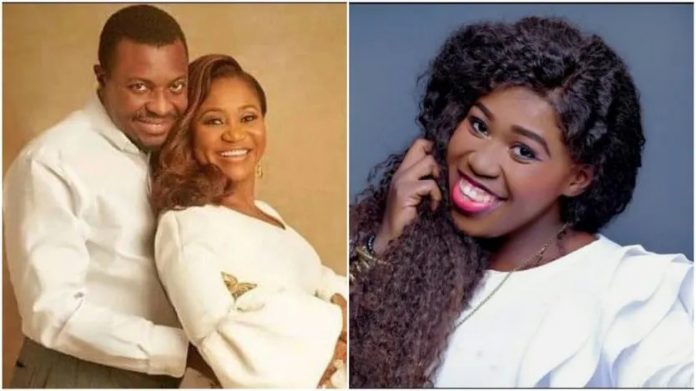 Controversial Instagram blogger, Gistlovers revealed Nigerian stand-up comedian Alibaba's side chick and a chain of events that led to his failed marriage.
Alibaba has allegedly been in a romantic relationship with a married woman named Yolanda David, who owns a charitable foundation and works as the chairman, according to the blogger.
Alibaba's wife, believing they were working, captured her husband and the side chick, causing their marriage to fall apart.
A notorious blogger known as xoxocruise, on the other hand, has made a surprising revelation about the comedian's marriage and some of the women he has dated in the entertainment industry.
According to the blogger, Alibaba's wife was even a babymama before they got married and has been romantically involved with Nollywood actress Stella Damasus, Liz Benson, and many others.
The post reads:
This gist will be a very very long one but I will try to summarise…
Let me start from the beginning…
Alibaba is a gigolo!
Mary was his Babymama before he married her…
Before Mary, there were mama twins that stayed at 22, bisi ogabi Street Ikeja very close to Fela's house…
Then there was the Trinidad and Tobago woman, an Ex-beauty queen that worked with multichoice…
Then Stella Damasus…
Liz Benson…
Was Mary really expecting Ali to be faithful? He cheated on Patricia with her and the other woman…
I heard she threw him out of her house too…
Alibaba is a 55yrs old man and not too fit… what damage could he possibly do in the other room?
Her annoyance could be the love child he had with another woman…
Alibaba has up to 13 children from different women and some of them are grown up… his latest is 6yrs old.
For her to throw Alibaba out of the house, something else must have happened as in the case of when he made her take a loan for one of his friends that wasn't repaid and she was sacked then….
If it is Babymama/baby daddy and infidelity stuff, she did the same to others…
Hearing Alibaba speak for the first, you will consider him presidential material but the truth is that he is so reckless and so irresponsible..
He can fork a goat..
Never thought Ali Baba was funny. Talkative? Yes.