Nollywood actress and Banky W's wife, Adesua Etomi after making her first media appearance on social media a month after giving birth has been dragged for faking her pregnancy.
This gossip had ensued because she had kept her pregnancy private and off social media during the pandemic until she had given birth.
The private couple chose to break the news on last week, which also doubles as Adesua's birthday, on their social media handles.
According to their posts, their baby was born a month ago.
In reaction to this, the wedding party star actress had posted new pictures of her baby bump social media.
One of her followers had said, " stupid blogs saying the pregnancy was fake, women turning against other women for no reason all the way down to something as serious as pregnancy, shame!!!"
Taking to her Instagram page, she posted series of photos from when she was pregnant to the moments she and her husband held on to their child.
She wrote:
Pic 1: worth the wait. Had to wear a maternity belt because pelvic, back and waist pain wanted to finish me. (2 weeks before)
Pic 2 : feeling myself after my hospital appointment but also exhausted🤣. (Quarter to drop)
Pic 3 : 2 days before Zaiah came. A day before my water broke. (7 months into my natural hair journey….Again)
Pic 4 : Papa staring at Zaiah in amazement. A few minutes after he was born. I was EXHAUSTED.
Pic 5 : Looking at our boy😍
Pic 6 : How it's going🥰🥰🥰
Ps. Being pregnant during a pandemic was HARD but we bless God. Shout out to all the mummies that are doing it/did it.❤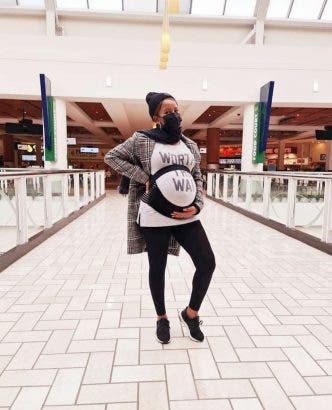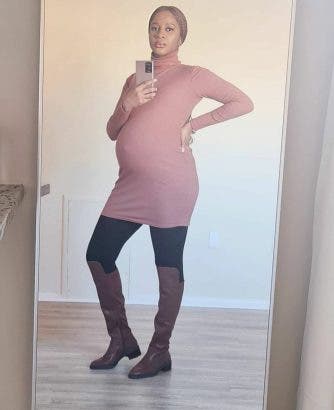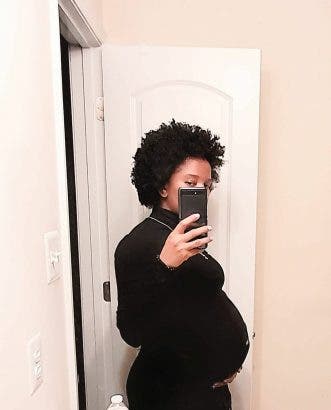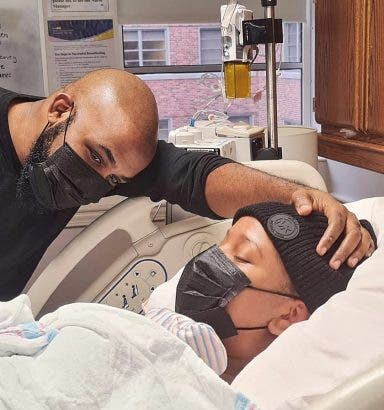 With Adesua responding to this comment; " not surprised Sha. Wherever God is, the devil will show face but we move."
Below are some of the photos she shared documenting her pregnancy;
See various comments: