Hello fashion lovers, welcome to this episode of Asoebi files. As the saying "beauty is in the eyes of the beholder" goes, we have beheld these beauties and we are enthralled. Over the weekend, Asoebi Africa posted several gorgeous outfits for ladies and we think you should consider them for this Christmas.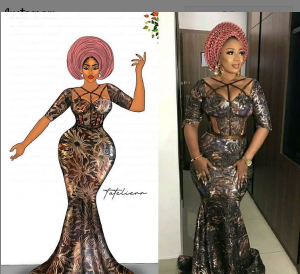 Without further ado, here are our picks for the week.
Classy wins again.
Don't be green with envy.
Keep it short and simple.
This is breathtaking.
This dress!
So, which of the outfits do you like the best and would rock?
Credit: Asoebi Africa